When ransomware encrypts your data it looks for specific file extensions that it will encrypt. The amount of file extensions that Ransomware typically targets is between 20-60 file extensions. Last week,
Fabian Wosar
of
Emsisoft
discovered a new variant of the
PClock ransomware
that takes it to the next level by targeting 2,583 file extensions.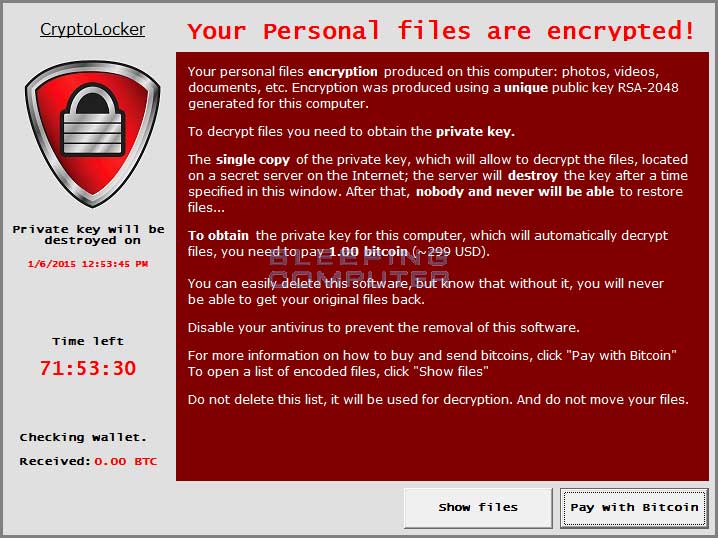 PClock is a ransomware that impersonates the infamous CryptoLocker, which thankfully Fabian has been able to provide free decryption for. This large amount of targeted file extensions is unprecedented and only shows the developers commitment to hurting his victims as much as possible. Thankfully, Fabian continues to be able to offer free decryption for the PClock ransomware, so even with all these new encrypted files, you still do not have to pay a dime to get them back.
For a full list of the targeted extensions, you can see this
file
.