I get the sense that this Bleeping community has a penchant for security and system wares (stuff that really lies at the heart of making a machine work properly), and I suppose this goes hand-in-hand with the site's name and concept
With this we see an arsenal of system utilities and anti-mals in the
downloads
section. The 
photos-images section
, by contrast (NPI), looks a little sparse with only one application listed. So, I just wanted to throw a few of my favorite freebies out there, along with a question-suggestion that is likely to raise some eyebrows.  
I'm sure everyone here knows about
Gimp
. And then there is
Blender
 which moves outside the photo realm and into 3D objects. But these programs are widely known and have their own securely hosted download sites. (No need to host them here -- especially when they are updated so frequently.) 
But what I am actually wondering about is the possibility of BleepingComputer hosting a clean download of an old favorite called Irfanview.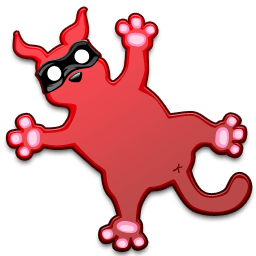 When I say 'clean download', I am refering to the software's notoriety for coming bundled with bADwarez of all description. (Notice that I didn't even link the Irfanview page? This omission was to protect the careless user who might go and download something that could harm his machine. #ModBrowniePoints)
And please, let's not turn this into a conversation that belongs in the malware forum. (We just can't escape that topic, can we?)
I only suggest a look at Irfanview because it is a flexible and compact image editor
, ignoring for a moment that it has a bad name because of bad people who have used its deserved popularity for bad purposes.  
Any personal thoughts/experience using Irfanview
(aside from malware complaints)
?
Or do any of you folks feel that there is a viable alternative in the same
weight class
? i.e., small footprint, low system resource usage -- Gimp is great and all, but it is a monster of a program compared to Irfanview. 
If you haven't used Irfanview, it might be described as being
reminiscent of an early version of Photoshop Elements
(lean yet reasonably well-featured) or perhaps MS Paint (*if* Paint didn't... yeah...) 
But yeah, at this point, I won't even download a copy of Irfanview, and I suggest you not attempt to either. (This is precisely the reason I am suggesting its inclusion as a clean download on BleepingComputer... assuming there are any clean .exe files still in existence. LoL) 
Thanks, and I hope to have made the point that it has been my intention to invite a discussion on graphics/photo-editing software and
not
 a panel on malware. Please.  
Also, I am new here and don't even know who manages the Bleeping downloads section, or if I even have any business making content suggestions. If I have presumed too boldly in this matter, I apologize.
Edited by computerxpds, 08 April 2015 - 07:55 AM.
Moved from Graphics Design and Photo Editing to more appropriate forum