Hello.  Many computers on my network are sending out lots of very strange UDP traffic on high-number ports to US and foreign IP address (including China and Russia, which has me concerned), as identified by looking at outbound traffic on our router. (screenshots below)
My first through was Bittorrent traffic, but I have gone to the computers to rule that out (including an unmanned Win7 file/print server with no extra software on it) and I can't find what's causing it.
I have narrowed down the broadcasting process ID on a machine, which is coming from an instance of svchost.exe, but short of force-quitting the process, I can't find out what is causing this.
Windows 7 Pro SP1 x64.  Vipre AV (clean scans, never infected).  
MBAM scans: clean.  TDSS Killer: clean.  Poweliks: clean.
Router Outbound Traffic from machine: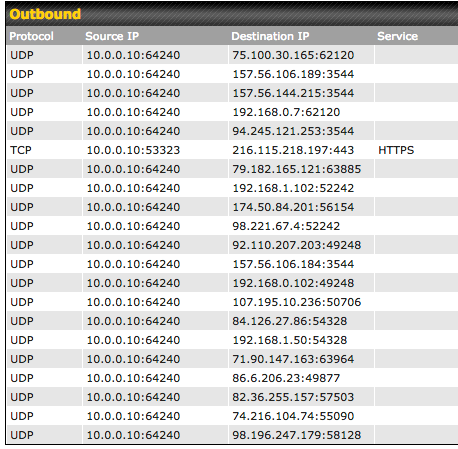 SVCHost.exe traffic from offending PID: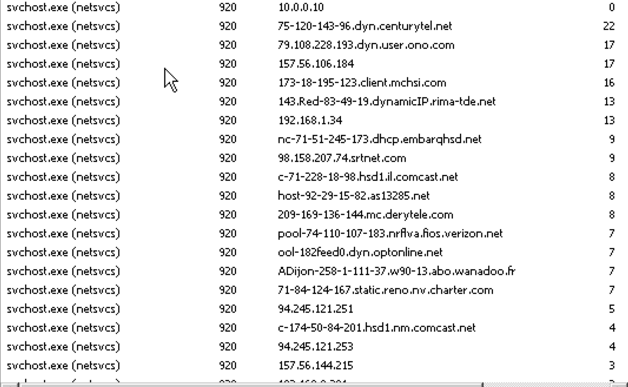 Services registered to this PID: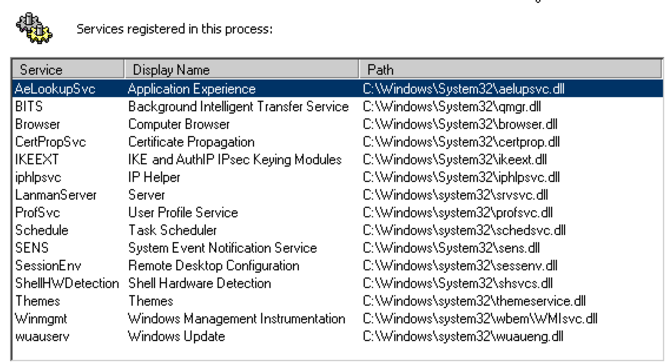 Any suggestions, ideas or help?  I'm stumped.