This morning, I decided I might fire up Guild Wars for a couple of Alliance Battle rounds.
I then found that I was having many problems concerning lag. I checked all my connections, even resetting my router and modem when I found that the problem was client side. My side.
When I fired up task manager, I came across this:
and...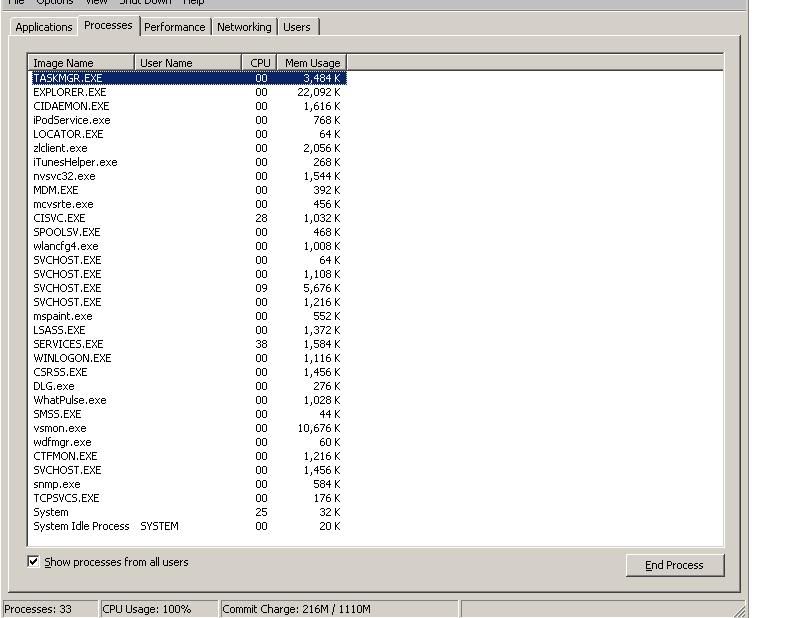 I'm only running 33 processes and my CPU is maxed out when idling. That's extremely strange. Usually, my CPU only uses 7 to 14% when idling. Could anyone help me fix this?