I just got a new desktop, is second hand and the last owner installed a new graphics card. Problem is, when I plug the monitor in to the VGA on the back it says it is plugged in the wrong place because of the new graphics card. I opened it up and saw where the graphics card is, but the output on the back of it looks like this: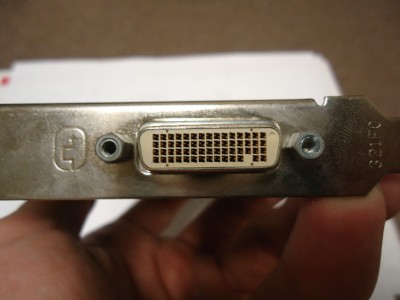 I searched online and it seems that this is a "type" of DVI port, but as I can tell normal DVI adapters would not work on this and I can't find one that would
My questions:
Am I right that all I need is an adapter for my VGA monitor to make my new desktop work? And what the hell is it called so that I can find it?
Also, is there any other way to fix this without buying an adapter?
Edited by noz03, 12 February 2015 - 12:12 PM.