Hi
I have attached a view of Avast. Last night avast was clean on scan but MBAM picked up PUP Gorilla. I vaulted it to deal with today (too tired!) Got up today and turned on comp. Before I had even accessed the internet, Avast is flagging Win 32 Evo Gen-Ive attached screenshot. I an Win 7 user, use secunia to keep up to date although not scanned for a little bit.
Use Avast free, MBAM and Sandboxie. Can someone help before my comp goes kaput?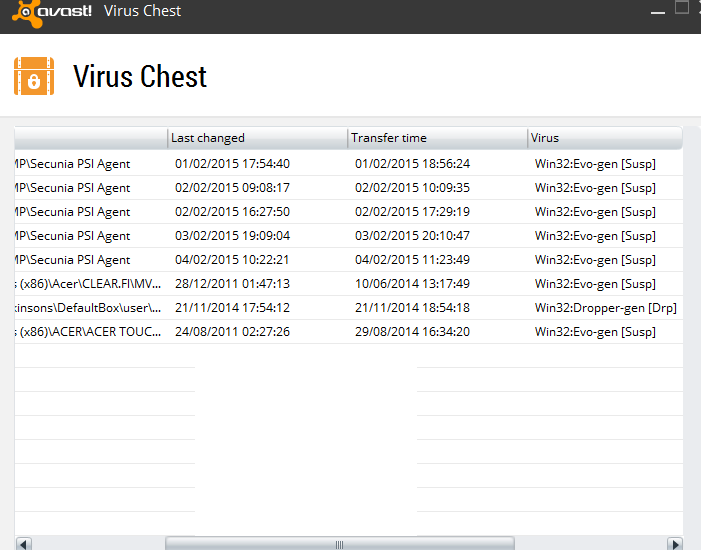 ETA: MBAM scan now coming up clean, avast in progress, don't know what else to do! Have also started seeing pop ups for bet365
Edited by kerrypn, 04 February 2015 - 07:01 AM.