Hello everyone (this is my first post here btw 
 )
I am facing an issue with sony vegas pro 13 which when as soon as I click render it says vegas pro has stopped working..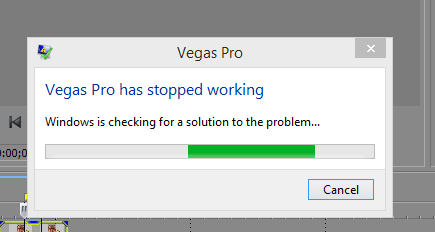 I have tried EVERYTHING, please help me!!
I am on Windows 8.1 and no, it's not a CPU problem.
Edited by DailyGlitcherHD, 03 February 2015 - 12:30 PM.