In Win 7  Control Panel> Power settings, I've set everything to 'Never' as below in both the 'Balanced' and 'Power saver' options, but the PC display swiches itself off after 10 minutes, and the computer shuts down after 30!
I may be partly to blame because earlier I set them for 10 and 30 as an experiment, but even though I changed them to Never/Never later, my system seems to have permanently locked on 10 and 30 and ignores the 'Never' settings!
How can I make it ignore 10 and 30 and stay on?
Or have I misunderstood the options in some way?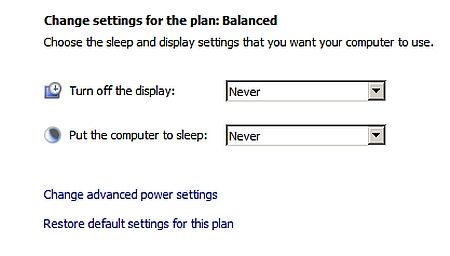 Edited by MickinPlymouthUK, 02 February 2015 - 02:31 PM.