Anyone ever seen anything like this before? I was looking through the history of commands on my new installation of Mint 17.1 Xfce. It looks like using the ssh command has somehow caused the output of sudo lshw (lower-case L before shw) to be recorded in the history file, as if each line is a command.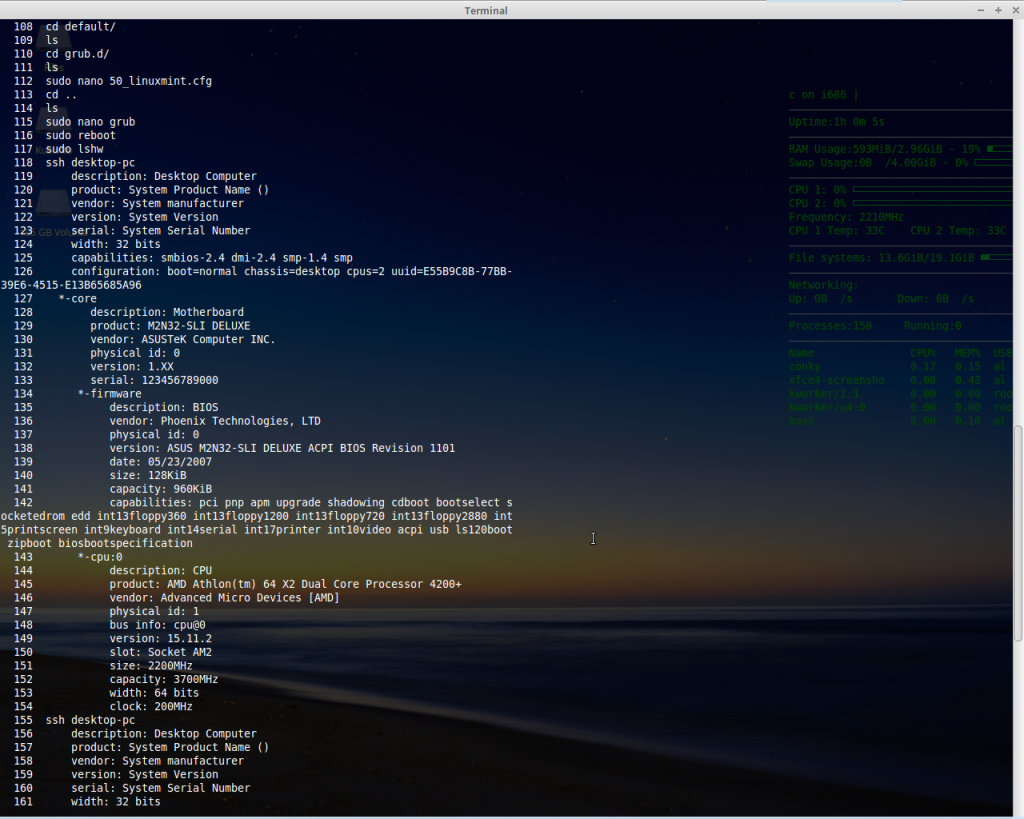 I wonder if that had anything to do with me being unable to log in to a website using ssh?
Edited by Al1000, 29 January 2015 - 04:28 AM.