Has anyone else here used Compiz, and if so what did you think of it?
I installed Mint 17.1 Xfce on my desktop pc the other day, and Compiz worked ok at first. All I enabled was the rotating cube and wobbly windows, and whatever else I had to enable to get them working - I just followed the prompts.
One day later, and the cube won't rotate any more, possibly because I can no longer enable any more than one workspace. The tops of all windows are missing - the parts that would otherwise have the icons to close, minimise and maximize them, - so I can't even drag windows round the desktop, far less watch them wobble.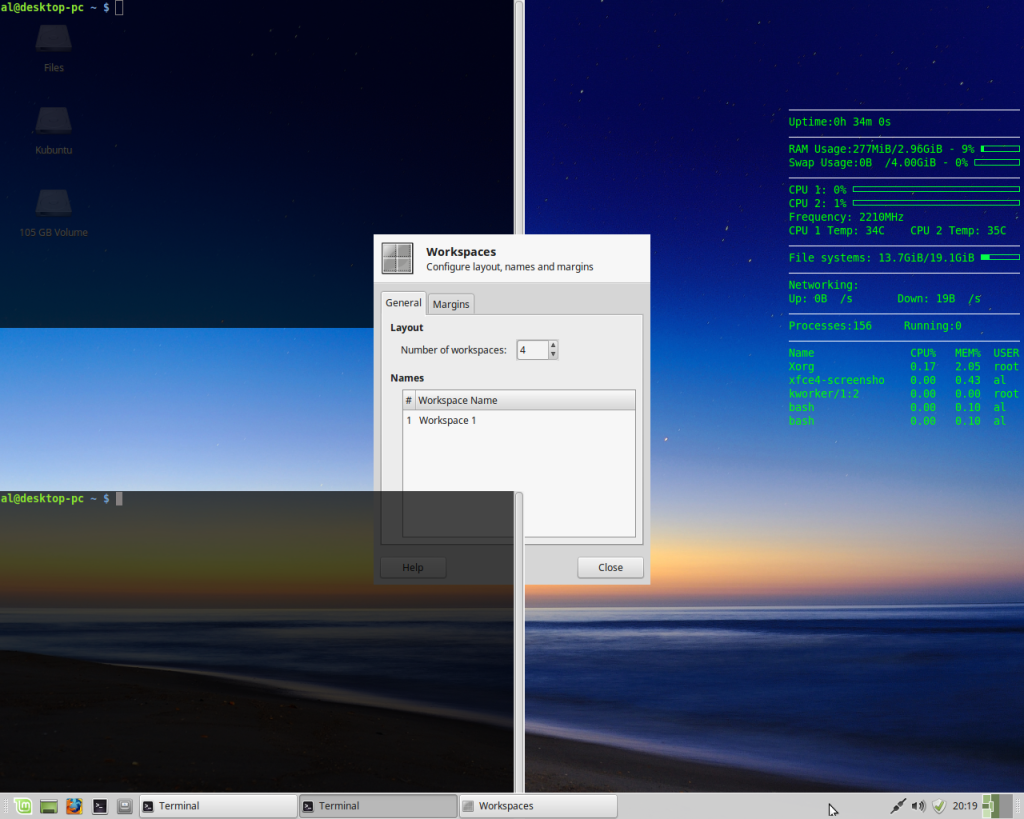 I wasn't exactly inspired with confidence when selecting Compiz for the first time, as I saw that the default alternative Xfwm was described as "reliable and stable," which seems to imply that Compiz is not. I can't fault Xfwm, but without Compiz I don't see the advantage in using Xfce.
The only fault I've found so far outwith the desktop environments, is if I boot up the computer, and leave it at the log-in screen for long enough for the screen-saver to come on, the only way I can get the log-in screen to display again is to reboot the computer.
Kubuntu 14.04 has worked flawlessly on the same computer ever since I installed it, which was not long after it was first released.