Hi, 
all my Wordpad 'rich txt' documents open smoothly in the blink of an eye except for one i've called my  'Writeups' doc, I paste articles and items from around the net into it.
As I've added more items to it over the months, it's got slower to open and clunkier to scroll through, and is almost on the point of freezing.
I've tried juggling the 'Wordwrap to window/ no wrap/ wrap to ruler' settings but they have no effect in speeding it up.
Here's a typical section from it, do you think it's the clickable links in it  (blue text) that are slowing things down? There are dozens in there-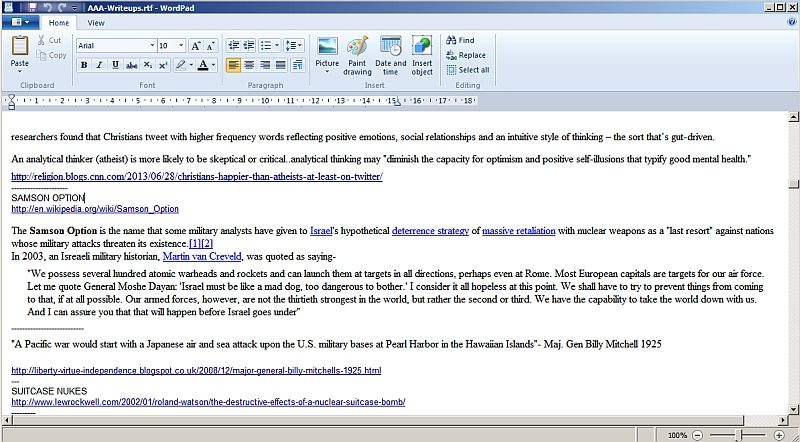 I save it in Wordpad 'rich txt' format just like my other docs, and like I said they work fine.
Shall I try a different format for 'Writeups'? The other format options are-
Office open XML
Open docu text
Plain text docu
Other formats
but I know nothing about them.
I'm Win 7, any suggestions?
Thanks