Bear in mind that this laptop has a single core AMD Sempron 3000+ CPU, and the more powerful the CPU the less pronounced the difference will be, but check this out:
Linux Mint 13 MATE with Conky System Monitor the only application running, CPU usage to the nearest 1%, is 0%. As you can see from the list of processes in the Conky display, Conky itself is the top running process, using 0.33% of the CPU's processing power.
Open Mint System Monitor, and CPU usage "settles down" to around 28%, and as you can see from the list of processes in Conky, it's Mint System Monitor and the graphics (Xorg) required to display it, that account for just about all of it!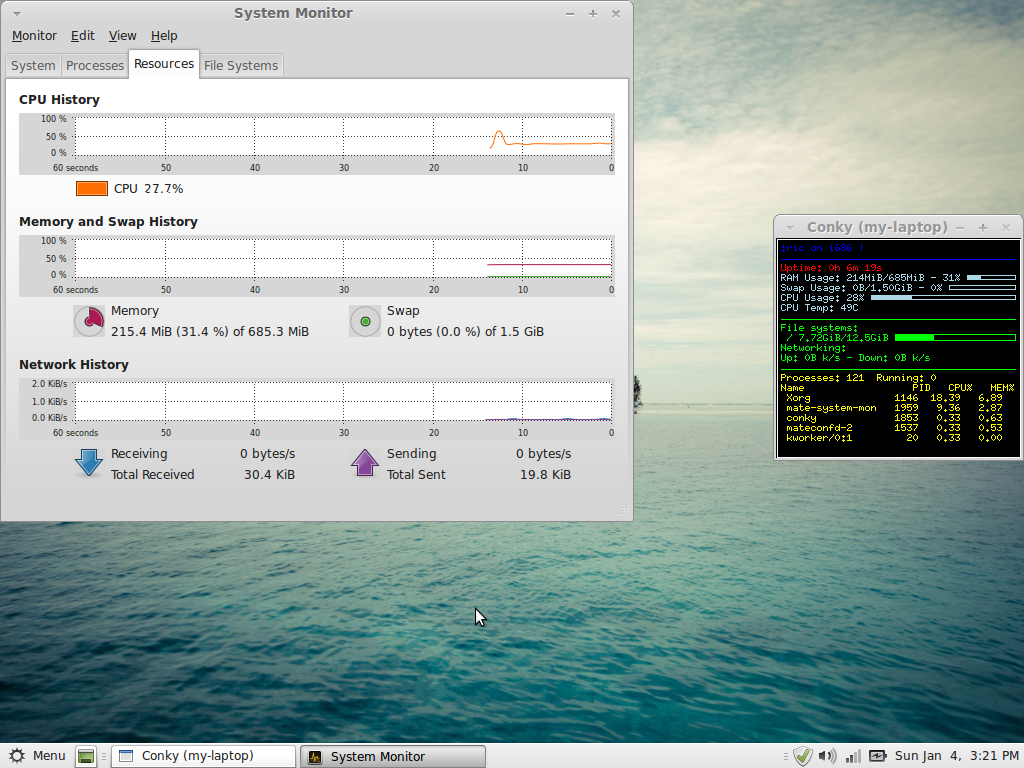 So if you're using Mint and want an accurate idea of how much CPU resources your operating system by itself is using:

sudo apt-get install conky-all
Edited by Al1000, 04 January 2015 - 06:39 PM.