Greetings All,
 
I hope some kind folks here can help me:
 
This past week I was experiencing constant popups from UAC for updateflashplayer.exe to which I always clicked no. I ran TDSSKiller and Roguekiller and found multiple issues. Deleted everything. This morning I got the Cryptolocker popup that my files have been encrypted and demanding ransom. I tried the Decryptolocker website but receive a message saying the file is not infected. Is this a new variant?
 
The process is wincl.exe *32.
 
I have the countdown window displayed. I am at 64 hours and counting.
 
How should I proceed?
 
Thank You all for any help.
 
...re-editing to add both screens of ransom note: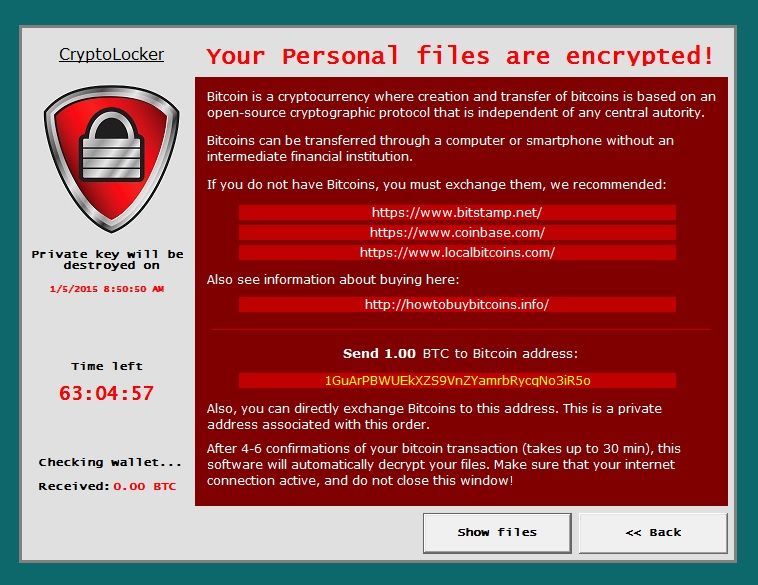 Edited by stratslngr, 02 January 2015 - 09:19 PM.