Ok so Im having a small issue with my color display. It used to be fine but now i get this yellowish color. What i noticed is that the color quality option only has black yellow blue and white. It used to have alot more. I dont think its the cable because I tried connection my laptop to the same monitor using the same cable and everything worked fine but again im not sure thats why i ask
Thanks for any help i recieve.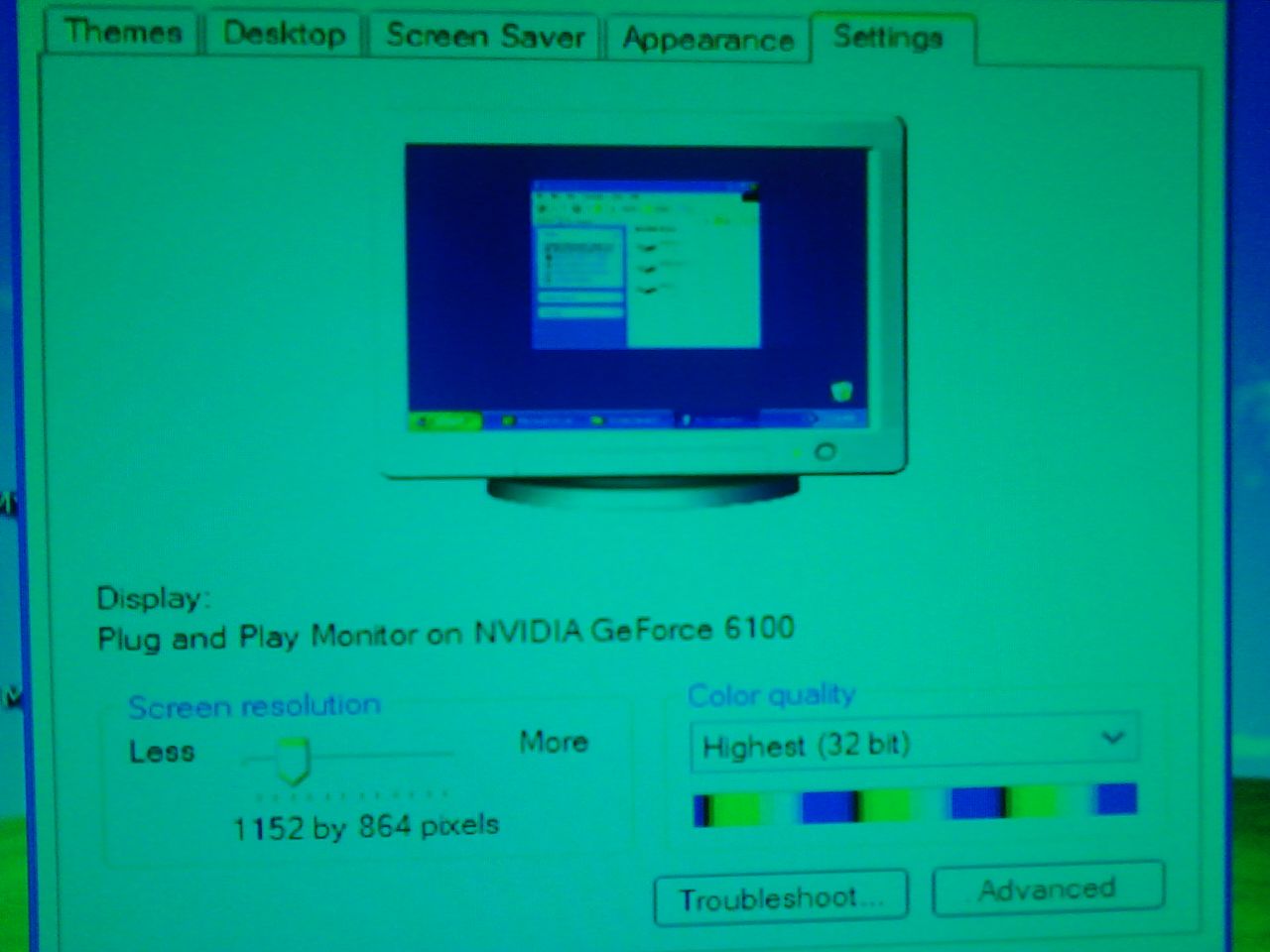 Edited by hamluis, 03 December 2014 - 09:27 AM.
Moved from XP to Internal Hardware - Hamluis.