Verizon Sugar Coats Censorship
Written By Stolen
October 29, 2014 // Time 6:15 PM GMT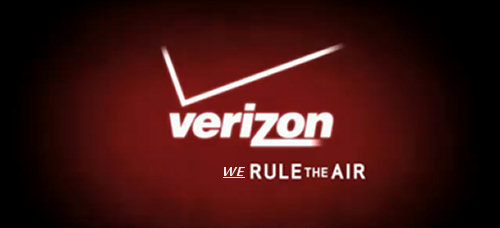 Image by watchingfrogsboil

The world's most valuable and second-richest telecommunications company has launched a news site. What's different about it? They claim to cover 'what Millennials really care about today' and deliver the latest in technology and lifestyle news.

Reporters across the web continue to be recruited by email by Verizon. Many have declined the job offer. Why? The email included the premise behind the site and detailed the 'rules'. Rules? Wait, there are rules and requirements for reporters who are reporting news?

Well of course there are. When the company is Verizon, those rules mean censorship.

Verizon will strictly forbid all articles or any reference on either of two subjects: Net Neutrality and US surveillance. I can't imagine why. But let's take a look.

The current headlines on the site include the following stories slanted with misinformation and lacking any perspective including the fundamental expectation of fair and honest reporting of news by journalists:
 
-An article which attempts to portray the Deep Web as a benign place that provides anonymity for artists and others who struggle with identity.

-Emphasis on social media as in 'Would you quit a job if you could not chat while working?' and the answer, according to the banner, is a very emphatic 'Absolutely'.
My only comment right now is if I had to comment on the content, my brain would implode. Really? Is this what Millennials really want?

Aside from the obviously weak content and slanted reporting, the more important issue is the negative effect of censorship on news reporting which cannot be over emphasized. This story broke yesterday and one reporter sums it up this way:

From The Daily Dot, reporter Patrick Howell O'Neill, Oct 28, 2014:
 
'Virtually every story currently on the front page articles about GPS being used by law enforcement, anonymity hardware enabling digital activists, and artists on the Deep Web (that) would typically include information on American surveillance of the Internet and net neutrality to give the reader the context to make sure she's fully informed. But none of articles do that. At best, they dance around the issue and talk about how other countries aside from the U.S. conduct surveillance. That self-censorship puts blinders on the reader, never giving her all the information she should have and information that, not coincidentally, tends to make Verizon and other powerful interests look very, very bad. Verizon's decision to build a technology news site that flat-out ignores two of the biggest questions we have about the future of technology raises key questions about how the site can build a fair, comprehensive, and honest journalistic institution.'
I am not inclined at this moment to mention the name of the new site as I have no wish to give them further hits, but yes, it does include the word 'Sugar' and hence the title of this topic.

For further reading, please see the following important discussions on Net Neutrality, US surveillance and Verizon:

The Big Players Won, You Lost
Privacy and Security
Verizon Plays Dirty

Additional Further Reading:

Verizon is launching a tech news site that bans stories on U.S. spying

Verizons New Tech News Site Has A Strange Name And An Even Stranger Rule: No Reporting On Net Neutrality Or US Surveillance

I took a look. Surely we can do better.