Today Microsoft launched their Windows Insider Program that allows you to sign up and download the Windows 10 Technical Preview. The program also allows you to take discuss Windows 10 with Microsoft staff and your peers in the Technical Preview
forum
. Once you join the program you will be able to download an executable that can upgrade your existing Windows installation. If you wish to install the Windows 10 Technical Preview in a virtual machine or in a clean setup, you can download the
Windows 10 TP ISO
instead. The technical preview is based off of Windows 10 build 9841 and will expire on April 15, 2015.
As this is a very early release of Windows, it is not suggested that you upgrade your normal computer to the Windows 10 TP. Instead you should use a spare computer or even better a virtual machine like
VirtualBox
. If you decide to go the VirtualBox route, download the
ISO
and create a Windows 8.1 guest in VirtualBox. Then go into the settings of the guest and mount the ISO as a DVD. When you are ready to install, double-click on the guest to start the installation from the mounted ISO. It will install perfectly, but unfortunately at this time the Guest Additions will not work. I expect a VirtualBox update will be released soon that will allow the guest additions to work.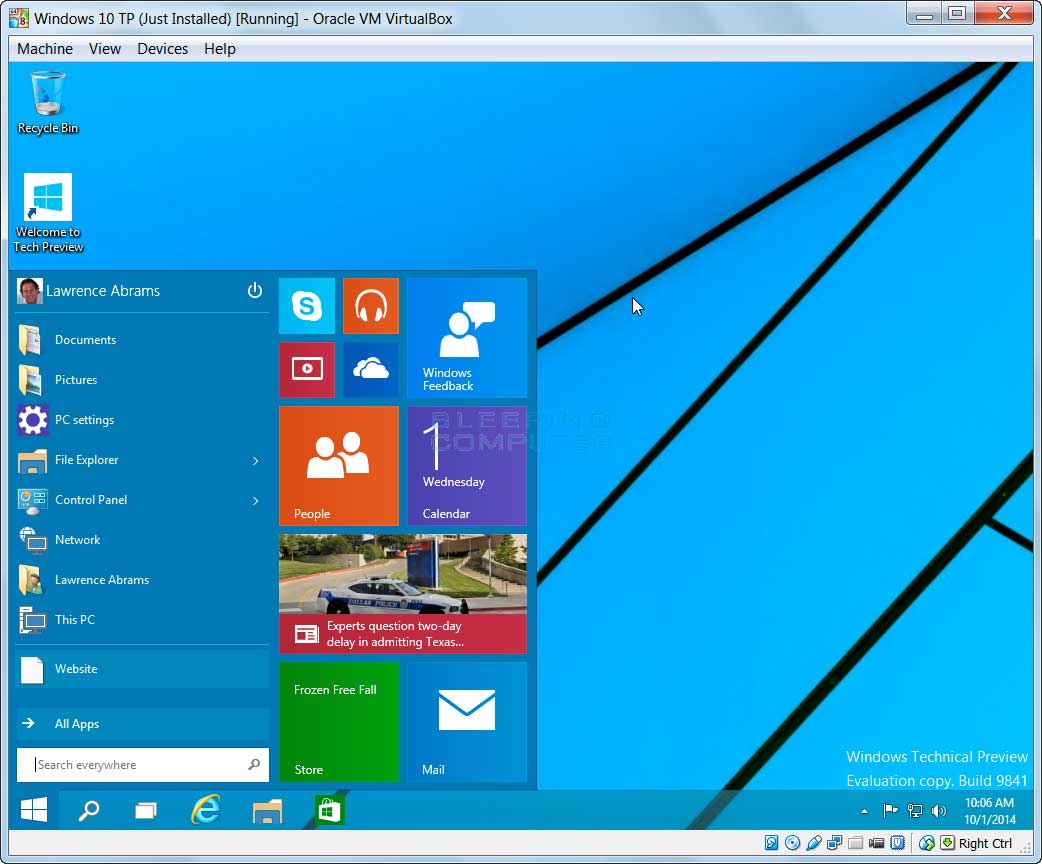 Windows 10 Technical Preview installing under VirtualBox
Included in the technical preview is a feedback application that you can use to give Microsoft feedback on the various aspects of Windows 10. Microsoft has stated that they want to hear from Windows users as the development continues, so if you wish to provide suggestions or bug reports to Microsoft this is the way to do it.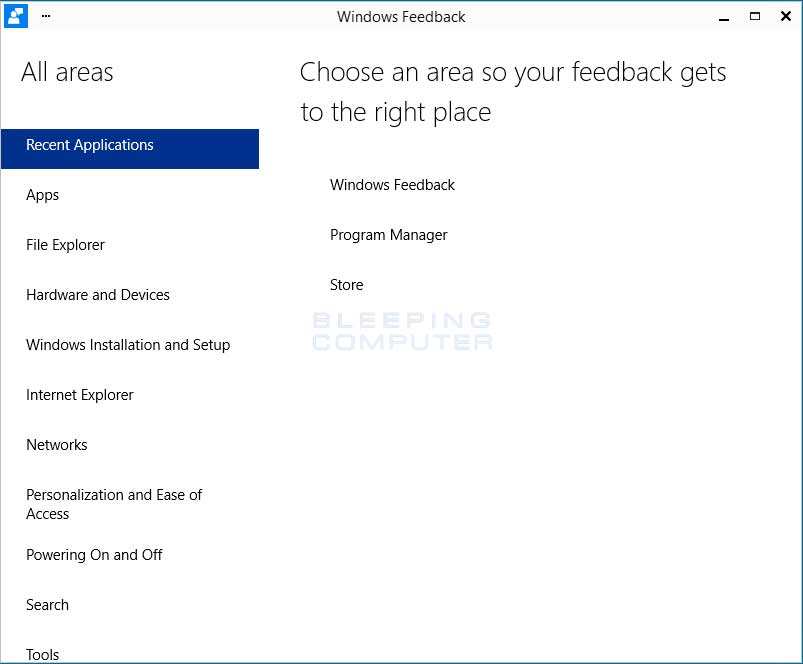 Windows Feedback Application
If you have any questions on installing or using the Windows 10 Technical Preview, please feel free to ask in our
Windows 10 Forum
.