When you tell a programmer, even a malware developer, what is wrong with their program it makes sense that they are going to fix it. Unfortunately, it seems that the malware devs behind the
TorrentLocker
ransomware were listening because as of yesterday they started using a new encryption method. Yesterday,
reports
have started trickling into our forums about people who were infected with the latest version of TorrentLocker and were unable to use
Nathan Scott's
TorrentLocker decryption tool
to decrypt their files. After Nathan, aka decrypterfixer, examined a recent sample, it appears that the malware developer has changed the encryption method being used from an easily decrypted XOR routine to an unbreakable one that now includes AES.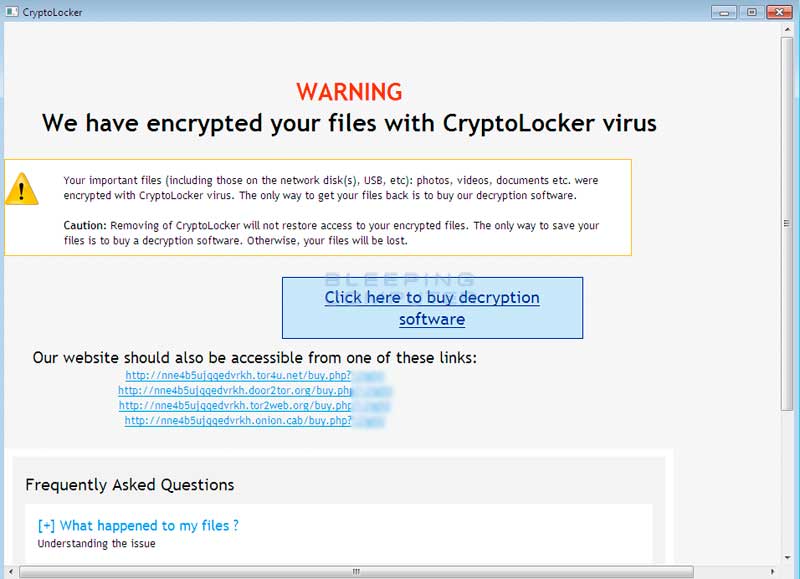 To all malware researchers, if you analyze a malware sample and find a flaw in the program that is going to help victims recover their files, please shut the hell up. Yes, I get it. You want the publicity and you want the page impressions, but in reality all of the press and publicity are simply hurting the people you are trying to protect. Instead, you could have easily gotten the attention you wanted by releasing a decryption program or helping people behind the scenes until the malware developer figured out what was wrong by themselves. By publicly releasing the information and giving tips on how the malware developer should properly code their ransomware, you are guaranteeing that they will fix their coding flaws and release a more dangerous program.
This has obviously been shown with TorrentLocker where three researchers recently disclosed in a blog
post
the flaws in the TorrentLocker encryption method. In fact they went so far as to actually give tips on how to make the encryption more secure. What happened after this blog post? The devs put out a new variant that uses a stronger encryption method and makes it so we can't help people recover their files for free. This same issue also happened with the
CryptoDefense
ransomware. Fabian Wosar, a security researcher of Emsisoft, had discovered a flaw in the ransomware where the private encryption keys were being left behind on the victim's computers. He was then
privately helping CryptoDefense victims
through email at his company and via private messages on various forums, including BleepingComputer.com. That was until Symantec decided to
blog
about this flaw and thus alerted the malware developer of his mistake. What happened next? A new variant of CryptoDefense was released with the flaw fixed.
In summary, if you are a security researcher and discover a flaw that may help people recover their items for free; please do not immediately disclose the details. Instead try to help people as long as you can with a decryption tool and only disclose when the
authors figures out the flaw themselves
. By disclosing the information too soon, you are benefiting yourself at the expense of the victims.