So I have a Lenovo IdeaPad u510 that I am currently using that has Webwatcher manually installed on it. I hear that Webwatcher is a pretty nasty keylogger to remove so if you guys have any suggestions or tutorials it would be greatly appreciated.
Upon hitting "Ctrl+Alt+CapsLock" I get this window: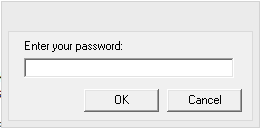 Then on task manager:

Right Click Search Online:

Specs:
Lenovo u510
Norton 360 Anti-Virus
Malwarebytes Premium
I have tried countless programs like an older version Spybot, MBAM, YAC, Norton, Norton Power Eraser. And have had absolutely no luck. I have also loaded Linux and tried to manually search for any suspicious files in System32 and the Program files.
I haven't tried RegEdit because I am not familiar with how to use it correctly.
Please Help!
Edited by Calaxer, 07 September 2014 - 02:43 PM.