Hi,
I'm using Windows 7 and FileZilla 3.9.0.3 to try to connect to my website, but I keep getting the following error:
Error:
Connection timed out
Error:
Could not connect to server
I told my webhost and they said they were able to access my site via FTP using the same details I was using. I tried disabling my firewall and connecting, but that didn't help. I verified in Control Panel > Network and Sharing Center that "Network Discovery" was on.
My webhost told me to try a couple of things in command prompt which you can see the results of here: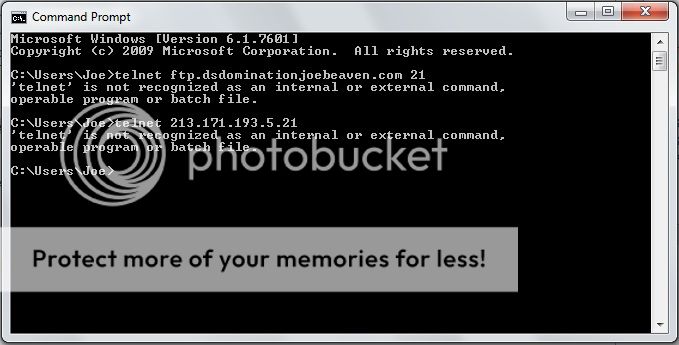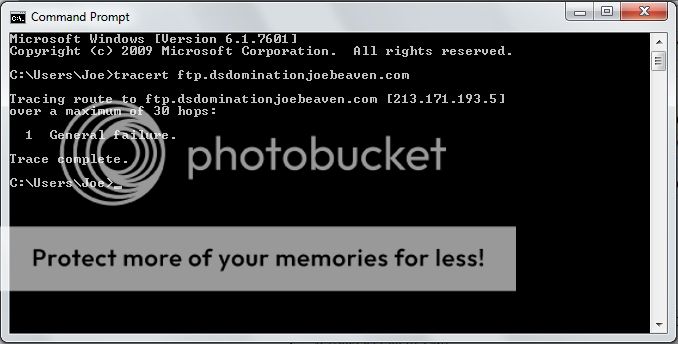 My webhost support are responsive, but they seem to be running out of ideas, so I thought I'd post here and try to get some more advice.
It would be much appreciated is someone could help.
Thanks,
Joe