I have a samsung galaxy s4 that's not even a year old. I just moved to a new city and I just got my new internet set up. I have never had this problem before. but I keep getting a "Security Warning" popup message that says "There are problems with the security certificate for this site. The name of the site does not match the name on the certificate."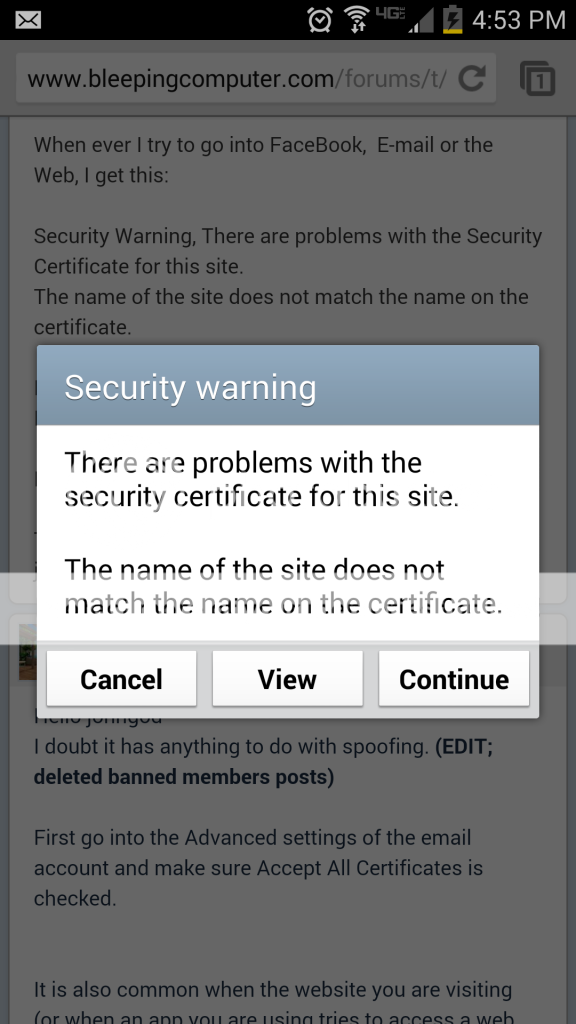 I hit the view button and something pops up about akamai technologies and servers. I dont know what that is, but research online showed that its a legit certificate. so I hit "continue" but then not even 1 second later, the same security pops up again. and again. and again. I hit cancel, it still pops up. I hit continue, it still pops up.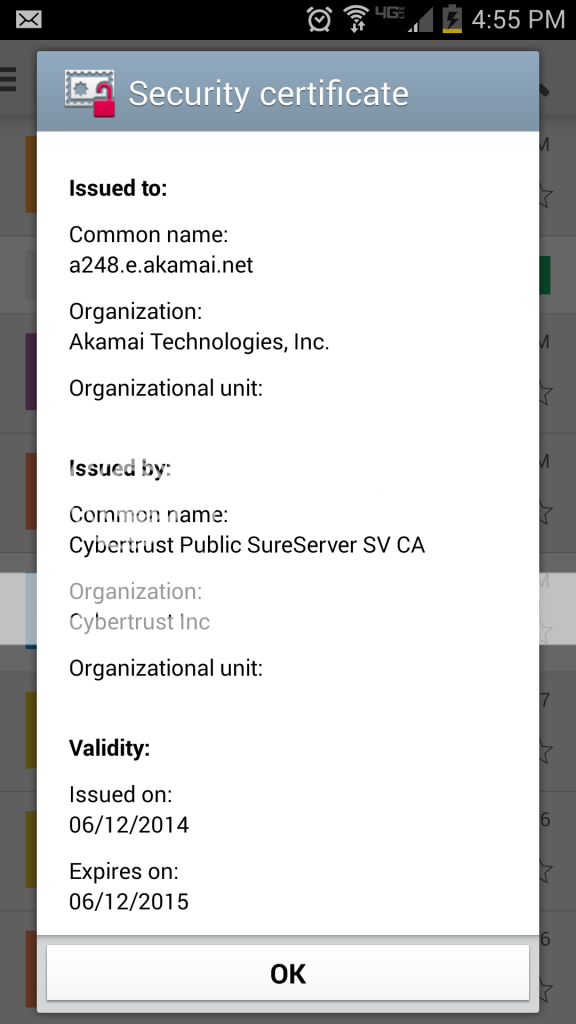 I thought it was my web browsers (I use chrome) so I went and cleared/ended all tasks, and deleted the memory cookies and turned my wifi and data off, and I still get the same popup.
When Im texting, it pops up. when Im not doing anything it pops up. When Im listening to music it pops up. Basically no matter what Ive done it keeps popping up. I tried resetting the date and time, but the date and time were already correct. My internet is all secured with wpa2. I have knox on it, but I dont use it, and there were no updates for that, or for the OS recently.
Basically, its really freaking annoying and I dont know what to do about it. Please help me, I cant even text my parents without it being a bleep.