So here is my problem: in my HDD--where i store almost everything besides my OS--I used to be able to delete files, folders, and programs at ease;however, something changed as I was not able to do anything anymore besides view them and run them at some extent. Below is just ONE example of my complications, here i try to delete teamspeak( a voice chat client);in most standard conditions, you should be able to easily delete this file with no complications.



I am admin and the user Ryan Kaung. I'm the only user on this computer. So looking up other people's response saying to change permissions, I tried it and.....it failed
Here are some snapshots: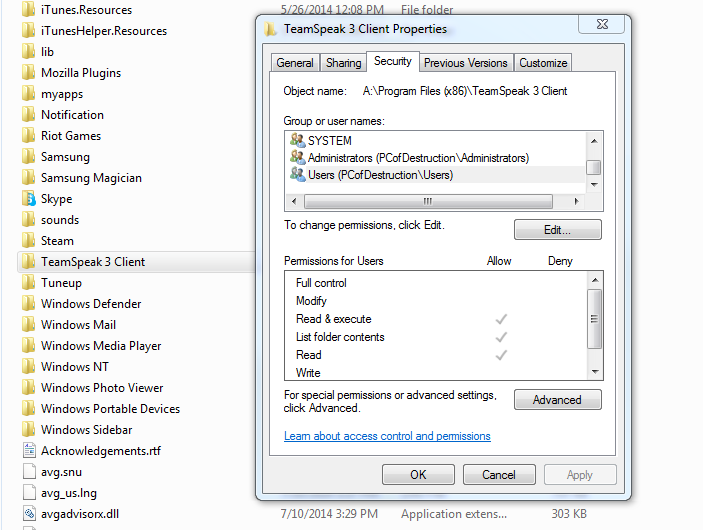 Then i clicked advanced.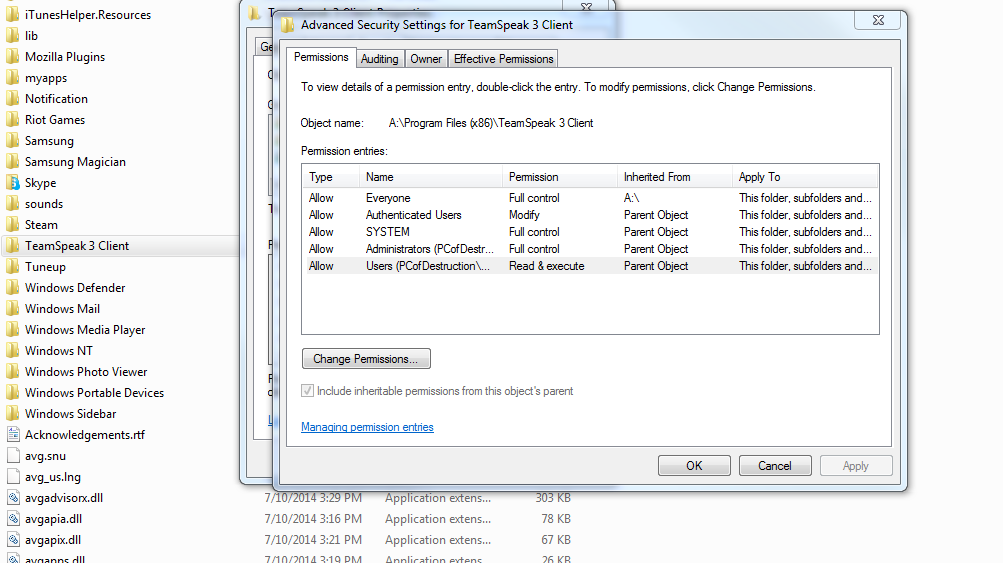 So users where only able to read/execute whereas i WANTED to modify/delete
So then i went and tried to change permissions...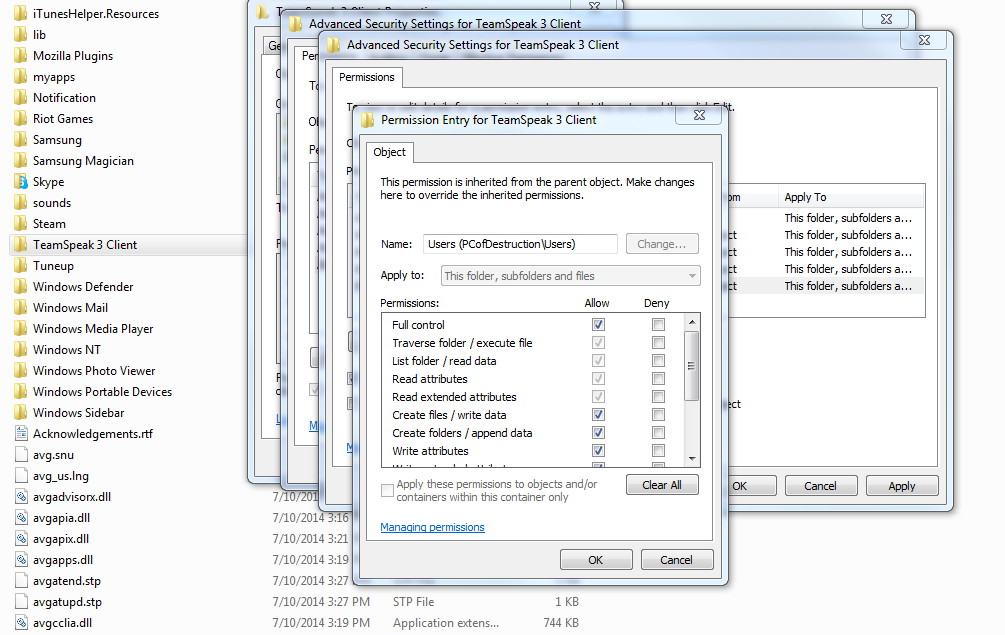 Clicked full control....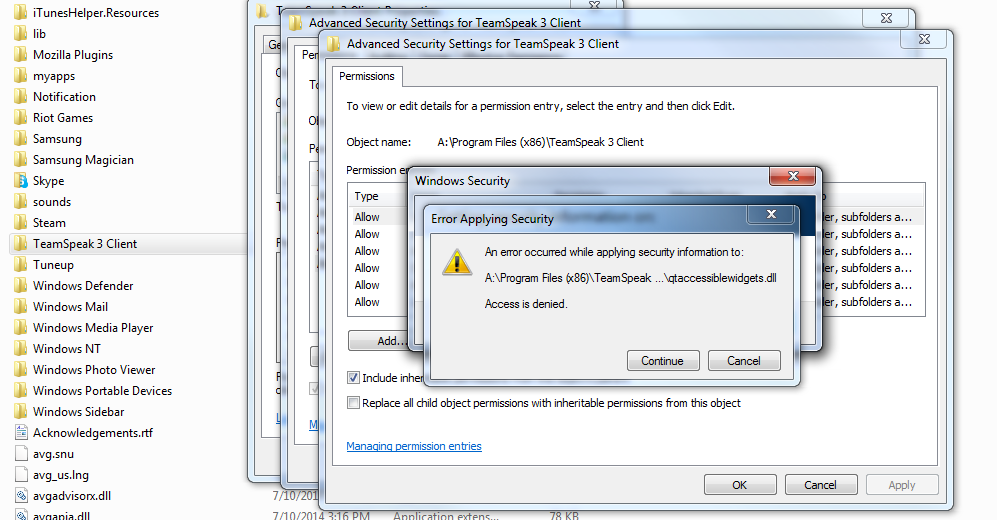 and boom... Access is Denied. WHY?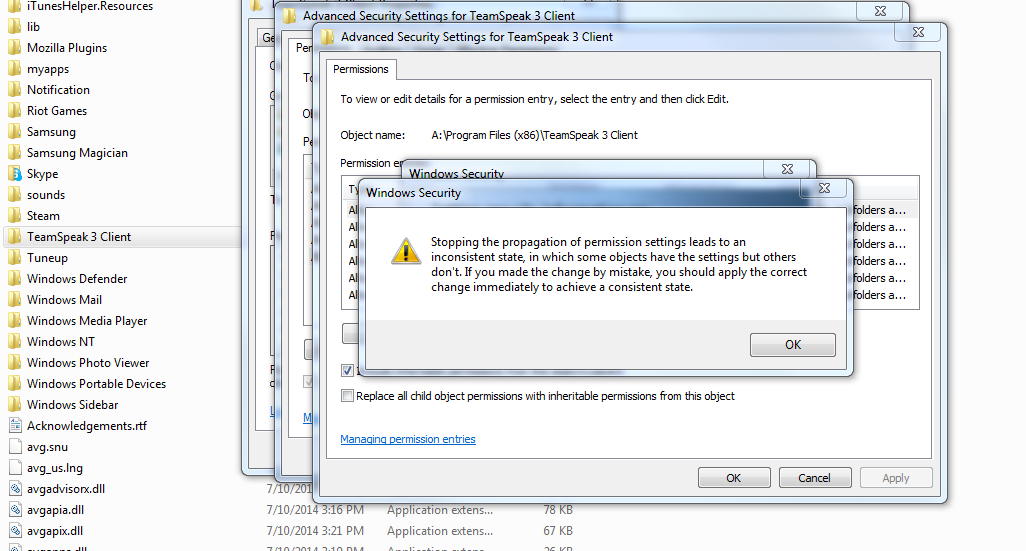 And the final, after I pressed "Cancel" after getting denied.
SOMEONE PLEASE HELP. And thank you for in the future
Edited by Kaungie, 03 August 2014 - 02:47 AM.