Verizon Plays Dirty
by Stolen
July 30, 2014 // 9:10 PM CDT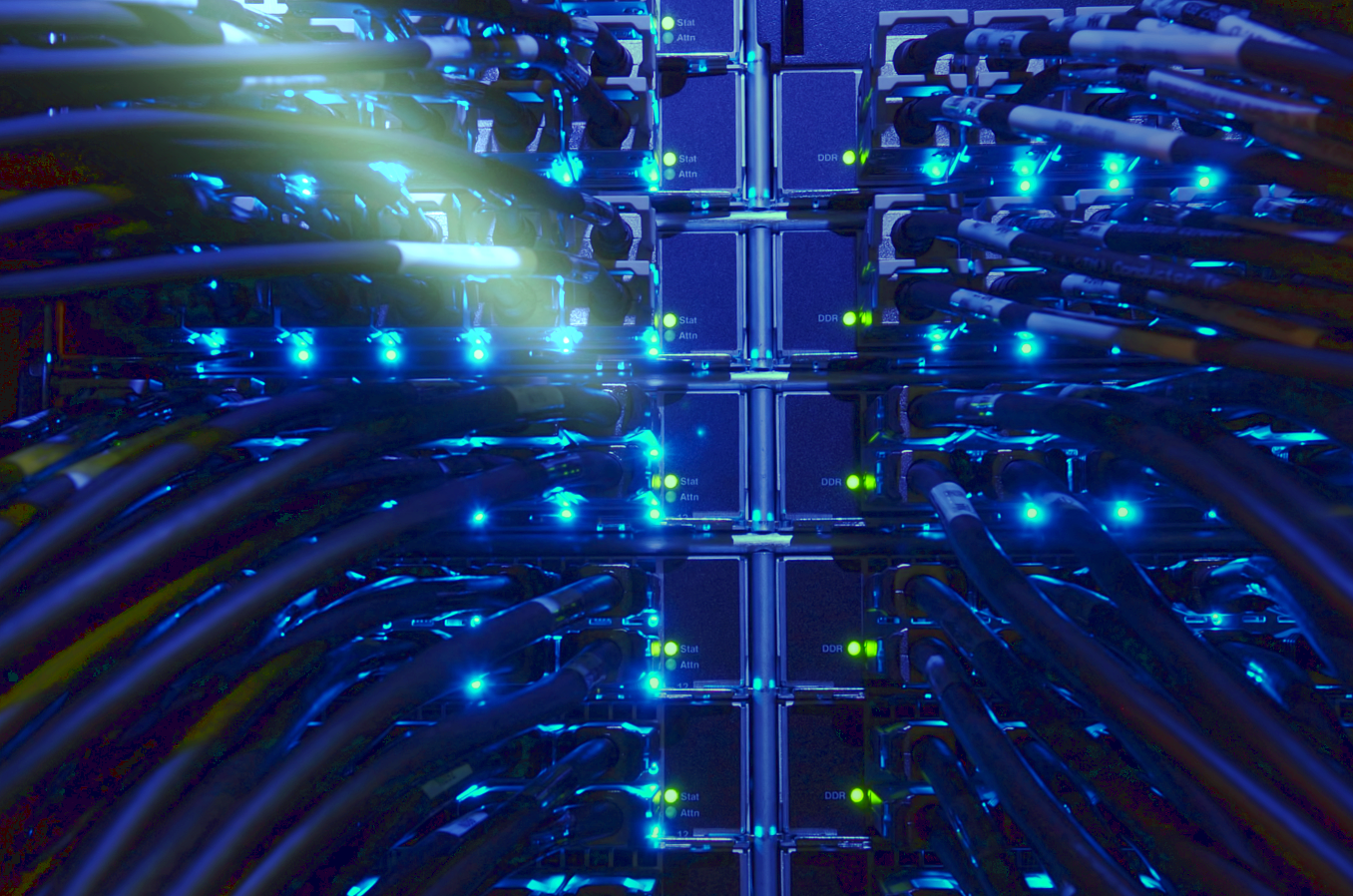 Verizon took a swing at Level(3) Communications, LLC in a not-so-nice play. It is not simply a battle of words but one of blame and bluster on the part of Verizon for the agonizingly slow stream and constant buffering which is affecting Netflix customers and for which Verizon is at fault.

When one of those customers wrote to Verizon to ask why they can't stream Netflix, the Regulatory VP of Verizon decided to use it as a platform to rewrite the rules and point the finger at everyone else, namely their backbone provider, Level(3), without taking any responsibility for the congestion.

Verizon thinks it can get away with playing dirty because of its size. It's playing the "We are too big to be told what to do" card.

Verizon posted on their blog and tried to appear concerned for the customer and used the complaint to attempt to make Verizon shine. They even came up with a visual graph that was completely skewed and which people in the industry tore apart. Verizon misrepresented facts and blamed Level(3) who is one of the backbone providers of Tier 1 services. A week later, Level(3) responded and exposed the ludicrous attempt by Verizon to make them look bad. In a separate post, Colin Neederkorn then drove it all home in his blog entitled "Verizon Made An Enemy Tonight" whereby Mr. Neederkorn backed up Level(3) and showed exactly what the problem is with Verizon's FiOS.

Here's the non-technical background: When you sign up for Netflix, you are paying for an expected service, correct? You, the customer, pays to get what is promised by Netflix. You are also a customer of your ISP since you have to have broadband in order to stream Netflix (let's use Verizon as the example here since it fits so well). You would think that Verizon wants to provide their customers with ample bandwidth for anything they need, especially when the customer pays not only Verizon each month upwards of 30.00 to 60.00 plus tax and fees to get the promised broadband and high-speed Internet but the customer is also paying Netflix to deliver quality video and streams.

You, the customer, are but one part of the pie, though. Netflix is a part since they depend on Verizon to provide the bandwidth needed to provide the customer what is promised. Level(3) is one more slice, and a large one since they are one of the largest backbone provider of Internet services for ISPs including Verizon.

When Verizon called them out, Level(3) turned right around and used what Verizon posted to prove how they are not only wrong but showed how Level(3) has been asking Verizon for some time to do basic maintenance (which most other ISPs do routinely). Verizon has apparently continued to refuse to open up the bandwidth (already in place) to provide for demand during peak hours, or any time for that matter. Not only that, Verizon then blamed Level(3) for the congestion and then demanded that Level(3) pay Verizon!

Level(3) has built a solid infrastructure worldwide in order to deliver a well-managed architecture and more than enough bandwidth for their customers, and they have proven it in a blog post by Mark Taylor here. To top it all off, after the Level(3) response, Verizon had the utter gall to take it further on July 21 when the VP posted again, this time bringing up a 10-year-old dispute between Level(3) and another company, misrepresenting those facts and going completely OT as well as not responding to the Level(3) post.

The ancient dispute that Verizon used as an example was taken completely out of context in a feeble attempt to cover up the fact that Verizon wants Level(3) to fork over tons of cash to line Verizon's pockets further when the only thing Verizon has to do is open up a few more ports. Verizon itself is the one who is the cause of the congestion and has refused to do simple, inexpensive maintenance as only a good provider should.
"This is like a company demanding UPS shove all the packages it ordered for its company headquarters be delivered through a 6" mail slot and then blaming UPS for the congestion. It's Verizon's customers who ordered the data, data Verizon promised to deliver them at high speed. Netflix sends it straight to Verizon at locations near where the data was requested, all paid by Netflix and delivered via Level 3, and instead of saying "thanks for getting that to us" Verizon is saying "how dare you! You should pay us!" This is just all sorts of effed up." Reader comment from Verizon Gets Snarky link below, 7/23/2014
People, beware the loss of net neutrality and the power of the ISP to do whatever they want and call all the shots including playing as dirty as they come.

Verizon is using its own market share to call all the shots in a very misguided attempt to manage all facets of bandwidth. Bandwidth management includes peering, costs, availability and traffic shaping. In other words, Verizon wants to bully everyone that touches data that transits its own network into doing it their way no matter what. That is NOT how a free Internet works. A free and equitable Internet works when everyone plays by the same rules. When a consumer can easily prove that a major interstate carrier is creating a false sense of Internet connectivity and availability, then something is seriously wrong with the rules of the game.

This is all a direct result of the loss of Net Neutrality. Verizon (and indeed all ISPs) has the ability to open up the Internet. Wide open. With practically unlimited bandwidth, and practically super fast streams and downloads. But, because of the loss of Net Neturality, Verizon and all ISPs now can control what is offered and what they provide, and they are able to make huge profits. The court ruling that began the loss of Net Neutrality opened the door for the ISPs to become that much more profitable and in control of the web. To be fair, it is a 2-way street. If a customer wants to pay for it, they can generally get what they want. It is just no longer an open Internet. Verizon has shown incredible bluster. That can be a good thing, but in this particular case, it's not at all.

Further Reading
Verizon Gets Snarky, But Basically Admits That It's The One Clogging Its Networks On Purpose from the snarky-admission department by Mike Masnick, July 21, 2014
Verizon made an enemy tonight by Colin Nederkoorn, co-founder and CEO of Customer.io