A friend of mine has a Hewlett Packard laptop running Win 7 x86. She has recently suffered a huge amount of pop-up nag screens, almost certainly caused by PUPs. Her daughter also uses the computer.
Following a scan with MBAM and SUPERAntiSpyware (newly installed for this purpose) over 80 assorted malware programs were removed. 
Prior to the MBAM/SAS scans she had tried to scan with avast! (Free) AV. I recommended she install this as her previous AV had not detected the malware in question. 
She set avast! especially to scan for PUPs and suspicious files (before the MBAM & SAS scans) but the computer crashed twice during the avast! scans. She will persevere with this shortly though.
There is one pop-up that MBAM and SAS didn't catch however, it remains to be seen how avast! will deal with it.
Has anyone seen anything like this? And is there any way to remove it if avast! fails to do so?
The pop-up states: 
! Your computer is ready to backup
Your Windows PC has free computer backup software installed
Click OK to register your computer and start a back up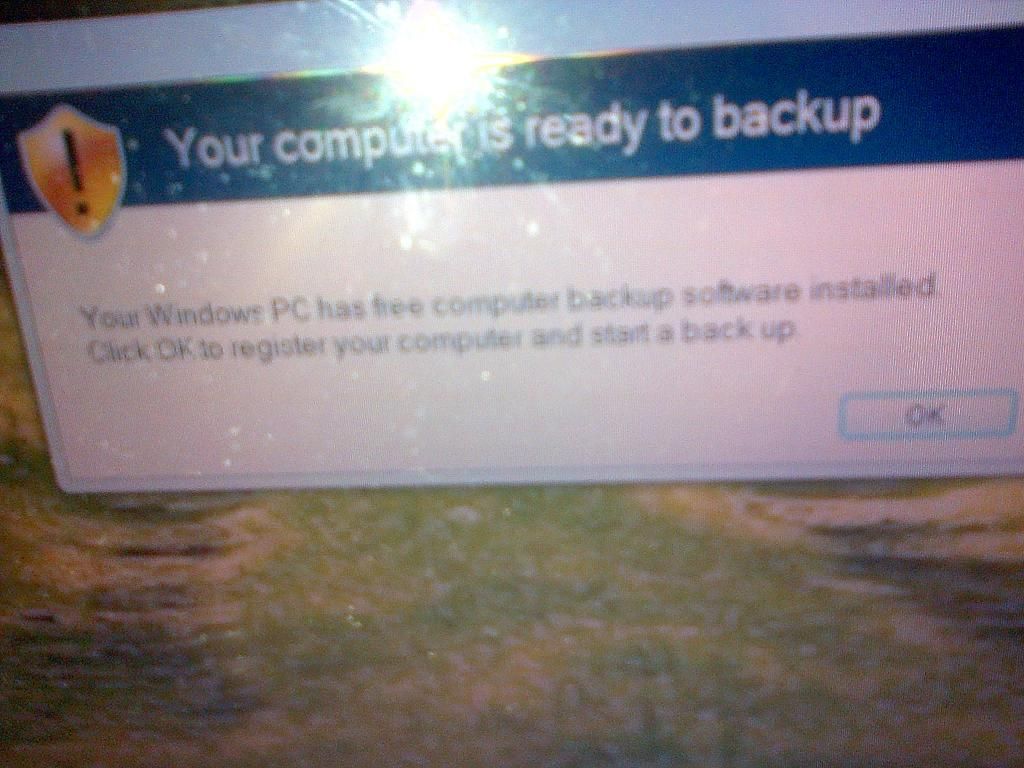 Thanks, Daveski17
Edited by Daveski17, 28 July 2014 - 06:54 AM.