This is possibly the easiest way for new Linux users to check md5sum.
1) Navigate to the directory where the file you want to check is located.
2) Right click in an empty space in the window, and select ''Open Terminal Here.''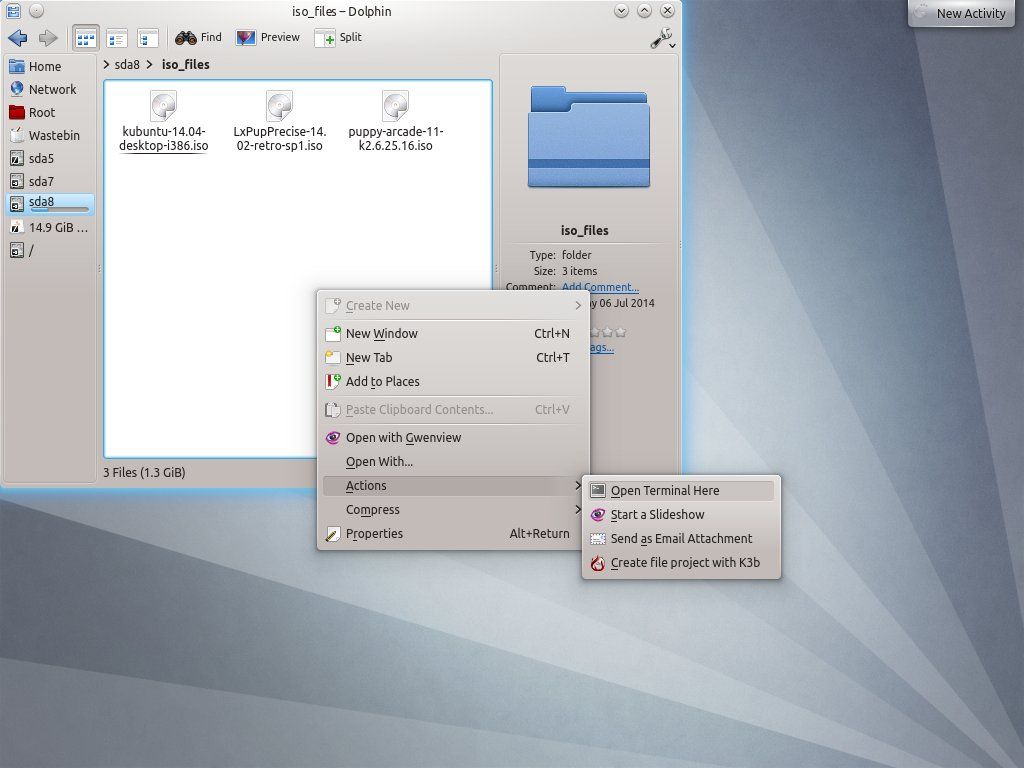 3) In the terminal that opens, type ''md5sum'' and the name of the file, then press Return/Enter on your keyboard.
4) Wait for your computer to scan the file, after which it will produce a long number, like the one I have highlighted below.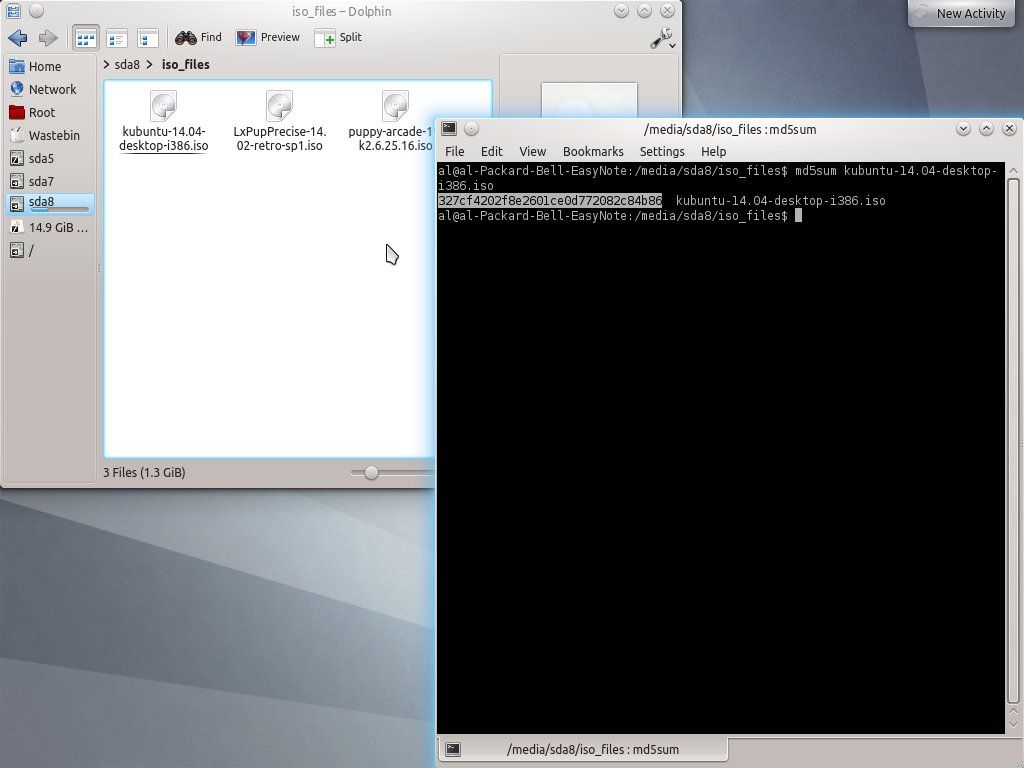 That's all there is to it.