I recently bought myself a few RC Quadcopters. Cost me around £100 altogether. Well worth the money I'd say.
All of these are suitable for beginners~
The Hubsan X4 (I paid £37.50 Ebay. Can be found cheaper though)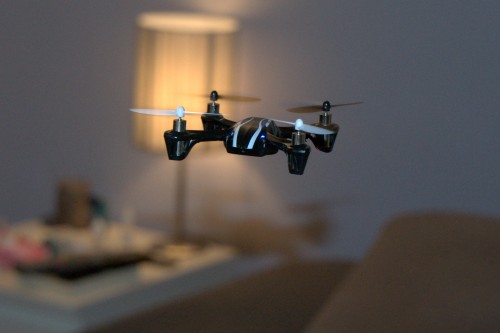 My first quad. This can take a beating! Although I would advise anyone who's interested to buy spare props and a prop guard. Might save some money in the long run.
The Hubsan Q4 (I paid £25.96 on Ebay. Can also be found cheaper though)
Known as a 'Nano Quad' it is one of the smallest in the world. Surprisingly, it handles well outside, even with great wind. The control can be tricky though, as it too has been shrunk. However, the Hubsan X4 control works with it, as it is a Hubsan model. Just try not to crash too much!
The Syma X5C (I paid £45.00 on Amazon. Might be able to be found for less)
This Quad actually comes with a 2 Megapixel Camera. If you're lucky, a 2GB Micro SD Card and USB Adaptor will also come in the box too! On the control are buttons to take photos and record. The quality isn't too great, but for a beginner, it's great fun.
That's my family so far. As stands for me, there are 2 more members to come.
The WLToys V959 Quad (Costs around £50 for the 6 Axis Stabilization Model, which you want over the cheaper 4 Axis Model)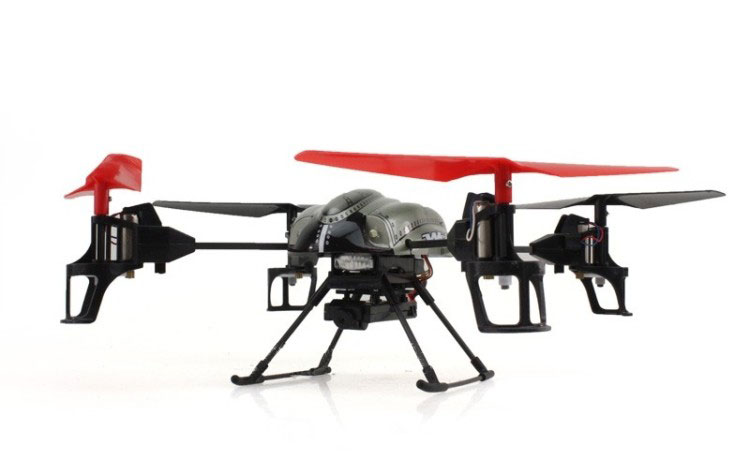 The beauty of this quad, is that it comes with many purchasable mods. Most of the time, it'll come with the camera mod. The 2 Megapixel Camera on this Quad from what I've seen produces better footage then the X5C. Other mods include a Missile Launcher, a Water Pistol, a Bubble Machine and a Grappling Hook with Basket.
Grapple and Basket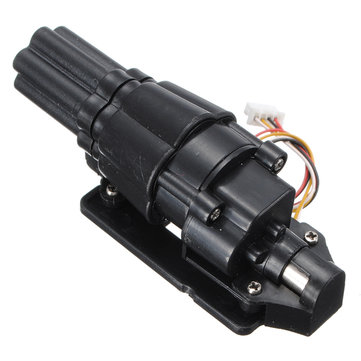 Missile Launcher
Bubble Machine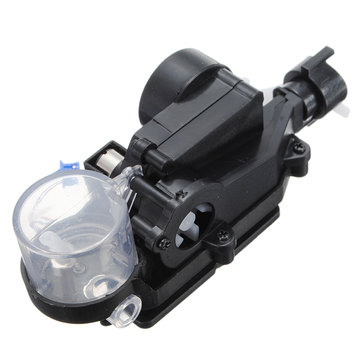 Water Pistol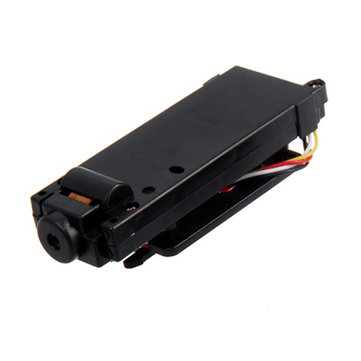 Camera
This Quad alone looks like A LOT of fun. I'd have probably bought this first or second, had I found it sooner. The mods cost between £3 - £10. The quad flies well from what I've seen. Excellent for beginners!
The final quad that I want (for now at least) is for more professional RC Pilots. At around £1000 give or take, you don't want to buy this on a whim.
The DJI Phantom 2 VIsion+
Now this.. This is the REAL DEAL! This Quad has a 14 Megapixel HD camera on board which can take photos and film in HD. Using a smartphone or tablet, there's an app which can be downloaded (free of charge) giving pilots a first person view from the on board camera. This thing can fly far too. About 1000 Meters (3500 Ft) On Youtube, people have flown this to the clouds! It has a bunch of features I wont mention, but feel free to check Google and Youtube if you're interested.
As you can see, I am quite passionate about UAV/Drones. Would you believe me if I told you I've only been flying them for 6 weeks? It feels like I was meant to do this. Overall this is great fun to a range of people from RC fans to photographers and film makers alike. If you happen to be an RC Pilot yourself, tell me about yourself. What do you have? How long have you been into this hobby? If you are interested in flying a UAV/Drone and have questions, ask away! I am a member of an RC forum, but would be very interested to see if anyone here is a fan or pilot.
For the record, if you live in London, you can find me in Victoria Park almost every weekday in the afternoon/evening (Between 5 - 9) with 1 or more quads. If you happen to see me, do not hesitate to approach me! I don't look too creepy lol. I ride a black bike and often have a bright yellow bag. (See how passionate I am? I want to meet fellow pilots and fans! Lol)