I realized I am having really high CPU usage but I have no idea what the source is.  On idle, I get a fluctuation of 60% to 80%, and in games I max at 100% the whole time I am playing causing me to have extreme lag.
This is what my task manager looks like currently: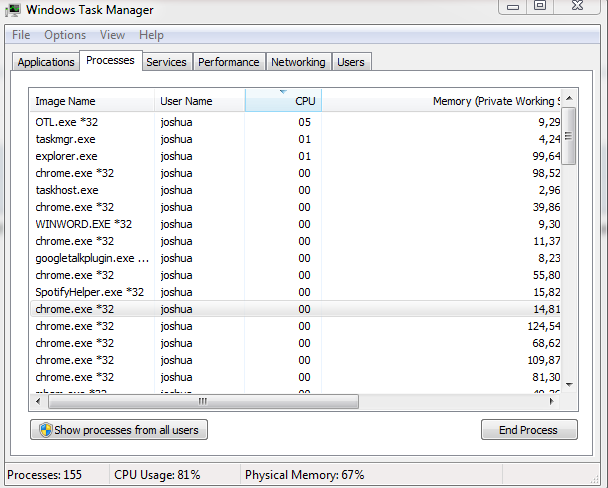 I am wondering what steps I should take to identify the source of the issue.  I have ran CCleaner and MalwareBytes already and it didn't help.  MalwareBytes only detected some PUPs which I quarantined.
Thanks