So my new computer system has been built for a while now. I've attempted running the OS disk for Windows 8 Pro only to not get the process running.
After booting up my computer, I am treated to a prompt screen detailing the following message: "Reboot and Select proper Boot device or Insert Boot Media in selected Boot device and press a key."
It doesn't matter whether you insert the disk (or ejecting and inserting the CD drive with OS disk) or press any key. The same message will repeat indefinitely after either actions. Sometimes you will get a brief pause before displaying the same message when inserting the OS disk though.
The only other menu I can access is the Asus UEFI BIOS settings through pressing the F2 key initially on startup: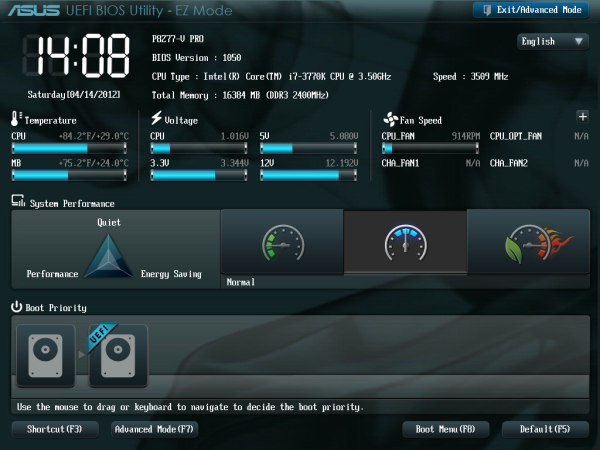 Keep in mind this isn't a direct screencap from my system. just using it for reference.
Does anyone know a way around this? If you need further information, please detail it to me in this thread.
Edited by Jamo142, 07 July 2014 - 08:26 AM.