Hi,
The computer notified me that updates were available, and said that at least some of them were ''important security updates,'' and I just installed the lot. But now when I start up or reboot the computer, it boots straight into Kubuntu and the Grub4Dos menu does not appear.
I have a separate boot partition on sda1, and Kubuntu is installed on sda7. I had thought that the BIOS should automatically boot from sda1, and nothing seems to have changed there: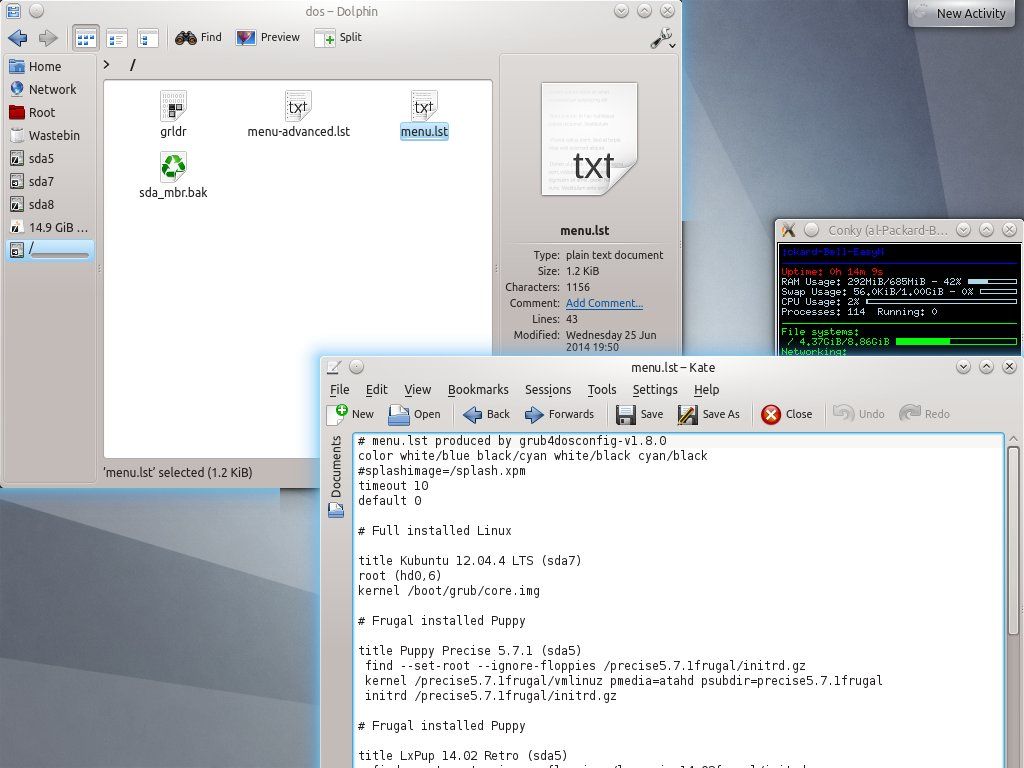 I guess one option that would probably work would be to delete the existing Grub4Dos boot files and run the program again, so that it would automatically overwrite whatever boot files the computer is now using. But it would be nice to know what exactly happened when I updated it, where whatever boot files its now using are located and if I can edit them manually, and why it doesn't seem to be booting from sda1.
Any advice much appreciated.
Edited by Al1000, 03 July 2014 - 12:05 PM.