Ok so i use the TP Link WPA-271 powerline adapter (http://www.tp-link.com/lk/products/details/?model=TL-WPA271KIT) and have been for a good while now and for the most part it's been fine, however it is currently very slow with it's upload speeds, and the download speeds aren't too great either. (Used to be 10-14MB)
I noticed this all when running my KNOWHOW cloud back up program... it shows the upload speeds in the corner and it always hovers between 50KB/s to 100KB/s tops! It's not much better via ethernet.
I am on Sky Broadband
Here's the results i just got from a network speedtest;
https://ssl-proxy-updated.herokuapp.com/14b4c4586517b2e5a714f51802e56137c6c05b31/687474703a2f2f7777772e7370656564746573742e6e65742f726573756c742f333533363038333539332e706e67/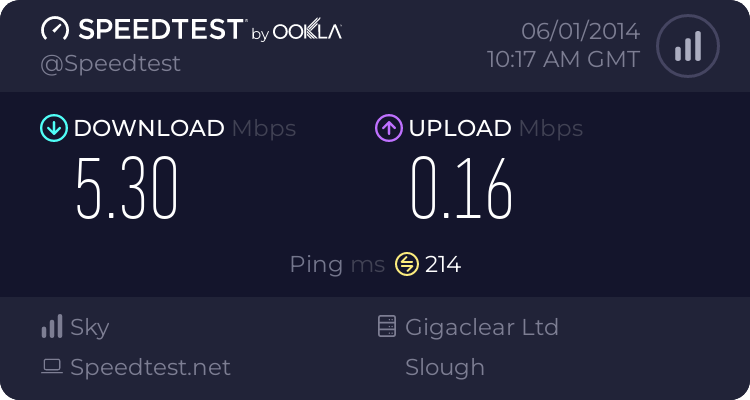 Any ideas why this would be and what i could to sort this issue? i've even tested it via ethernet with the homeplug and it's just as poor. It never used to be this slow..
Edited by AstronautAbort, 01 June 2014 - 06:04 AM.