Hi! My english is not so good, so, sorry in advance for my grammar mistakes!
So, I've looked on many places and searched through all kind of sites trying to solve my problem, but I was not able to.
My issue is, my computer is relatively new, bought it in january. I am saying this because even with the high usage of the cpu, I'am still able to use it normaly!
The usage of CPU is around 40% as you can see on the print, even higher some times.
This happens only when the Task Manager is closed. In the moment I open it, it drops to 1 0r 2%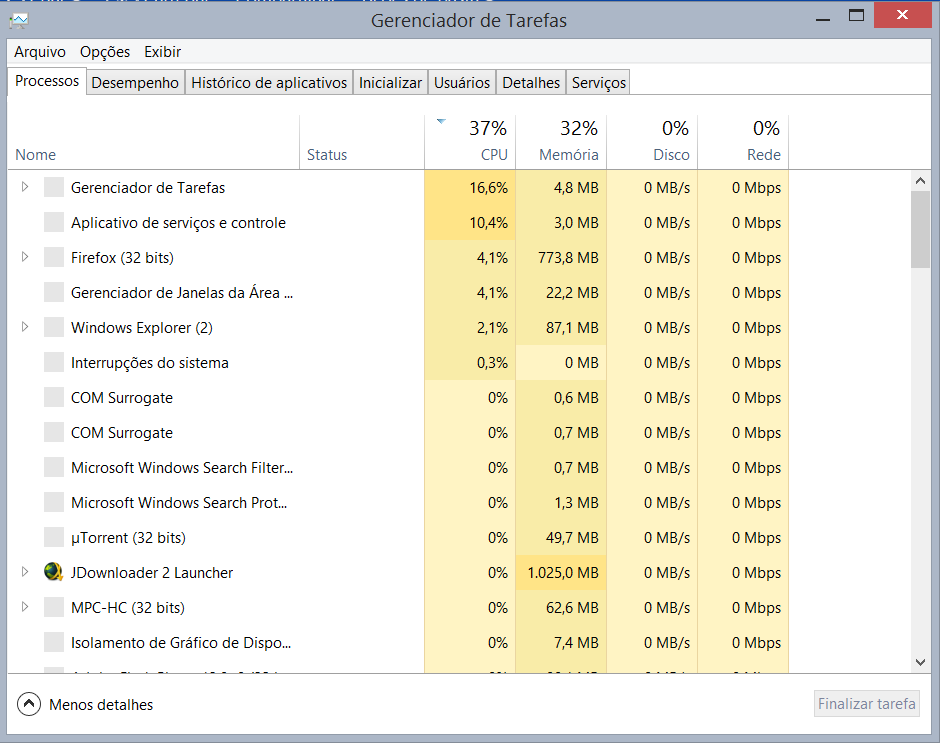 I think the usage of my CPU is not of 100% as the other people with a similar problem.
I looked into my computer for the archive Igfxupdate.exe which I read about here, but didnt found it on my computer, so I think I have a different problem!
I got worried because in my search to solve the problem, I notice that this could be dangerous for me.
Found out that this could be a malware or trojans, and I buy a lot of stuffs on internet.
PS: I have run lots of ant virus and malware/trojan killers on the pc, and It didnt found anything dangerous.
Currently my anti-virus is AVG Internet Security 2014
My windows is 8.1
Hope you guys can help me
Thx in advance!