Hello, up until now I have been able to live with this and just writing it off.
However that is not the case anymore because it's starting to get to a higher pitch and hurting my ears.
I have 3 Hard Drives.
1) A 120GB SSD that has my OS on, and some files such as videos, photos, documents, etc.
2) A small 200GB hard drive I randomly threw in thinking I could fraps stuff to it so the HDD lag issue fraps had would not happen as much (Severely useless now mind you as I use ShadowPlay and with my GTX770 it is designed to record full frames, lag free YAY nVIDIA!).
3) A 3TB HDD I have all of my Games, Movies, Downloads, Mini-Servers and big files on.
I recently just got DC Universe Online and usually when I play games it makes a squeal, normally covered up by vents and other noises in the surrounding area. However now I am in a quiet room and the sound just hurts and doesn't feel right either. I think it's the HDD  because it happens when I open files that actively read/write to a HDD, and seems to be my 3TB drive as that is what the games are running from. So I looked around and got a program called HDDScan to do some S.M.A.R.T scans, and even though I am a techie I do not understand the results. Sure I got some errors and caution marks but not clue how to fix them or detect their severity.
I call upon the powers of other fellow techies that know more about this category than I do!
I have no idea what is happening but I believe it is my HDD. I am a computer techie so I often understand a lot of things but not the case in this situation: I did some HDDScans and here are my results.
SSD - OS: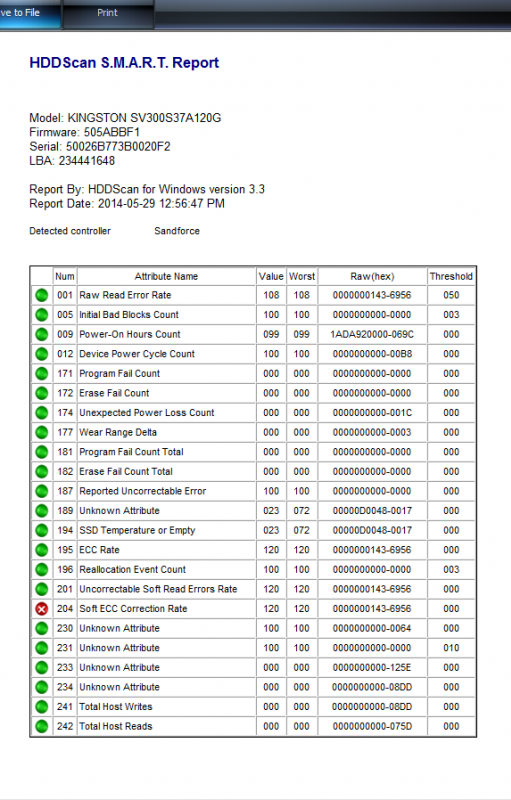 200GB Recorder: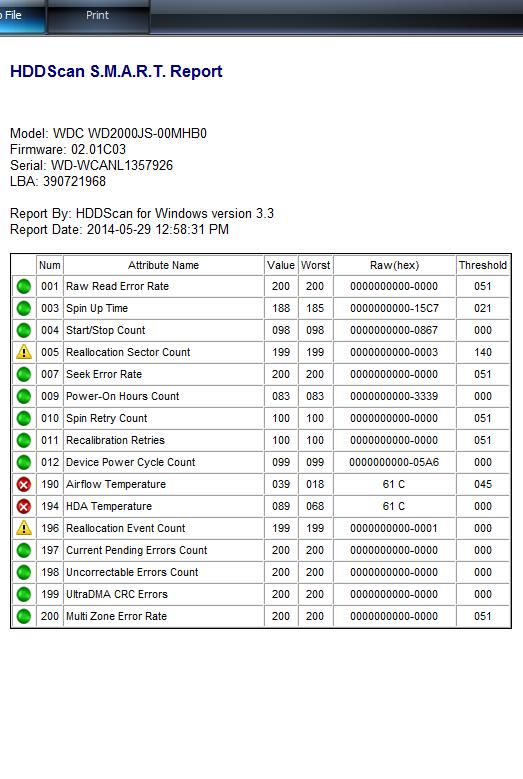 3TB Data/Gaming: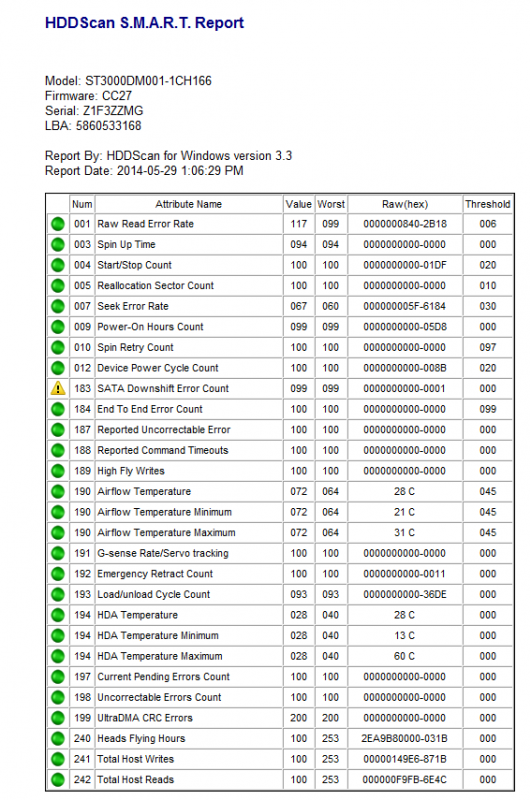 So if anybody knows anything, please let me know. Nothing bad happens, just a bad irritating noise.