eBay Breach Affecting A Possible 145MM Users
Written By
May 21, 2014 // 4:19 PM CDT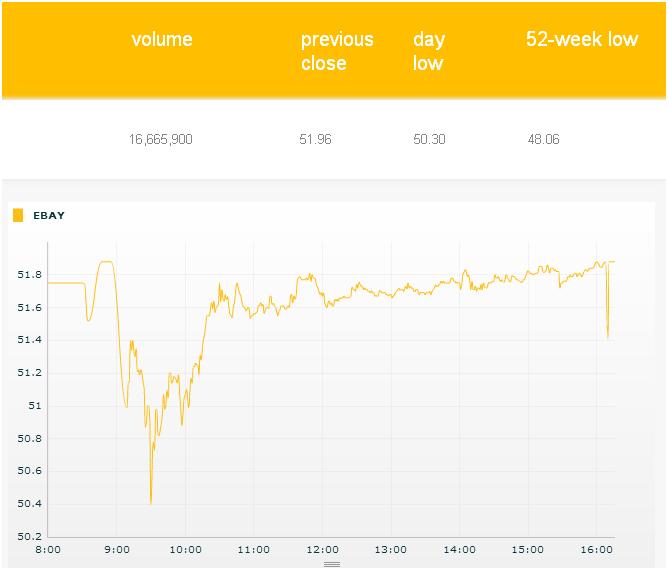 eBay Ticker May 21, 2014
Cyber attack, security breach, or a bug? They may all be essentially the same thing, however, the outcome is always the same. Change your password.

eBay has been hacked, and it will affect anywhere from 12 to 145 million users. PayPal, a subsidiary of eBay, has announced it was unaffected by the breach.

According to several sources on the Internet today, eBay will be issuing notices to ask people to change passwords. eBays stock plummeted this morning to 50.30 (the 52-week low was 48.06) before starting to rise.

At the time of this writing, many portions of the Investor Relations corporate website for eBay were not available. After attempting to access the In The News section of the site, it was not available most of the day (many times that is fed by Bloomberg to the IR portion of publically-traded companies). It appeared analysts were most likely updating the buy, sell or hold recommendations, and Bloomberg had difficulty keeping up with the traffic.