I am not sure if this should go under Windows 7 or Internal hardware because I am not sure if it is a software issue or a hardware issue yet. So I apologize if I posted under the wrong category.
Specifications on my PC are in this link.
http://speccy.piriform.com/results/EflNS6nZ1Nry2ctuTvB0tAT

I recently put my two HyperX 120GB SSDs in Raid0 but for some reason my boot time is about 2 minutes. I have good reason to believe that my newer SSD is conflicting with my 2TB Western Digital Cavier Black HDD. Earlier today I removed my newer (Only by a month) SSD and the computer booted up in 15 seconds. I reinstalled the SSD and it booted in about 2 minutes (and continues to do so) and this was prior to me putting them in raid0. Furthermore, when the SSD was out my 2TB drive was recognized in the bios where as now it does not. I do not understand why my 750GB HDD shows up though but I am not able to access it. I've check both Device manager and Disk management, but neither show my 2TB HDD. I've seen several threads similar to my problem but none quite the same. I'd appreciate any insight given on this matter. Thanks!

Things I have done:
1. Redo Raid0 and reinstall windows without HDDs installed.
2. Flash BIOS
3. Put HDDs in another Computer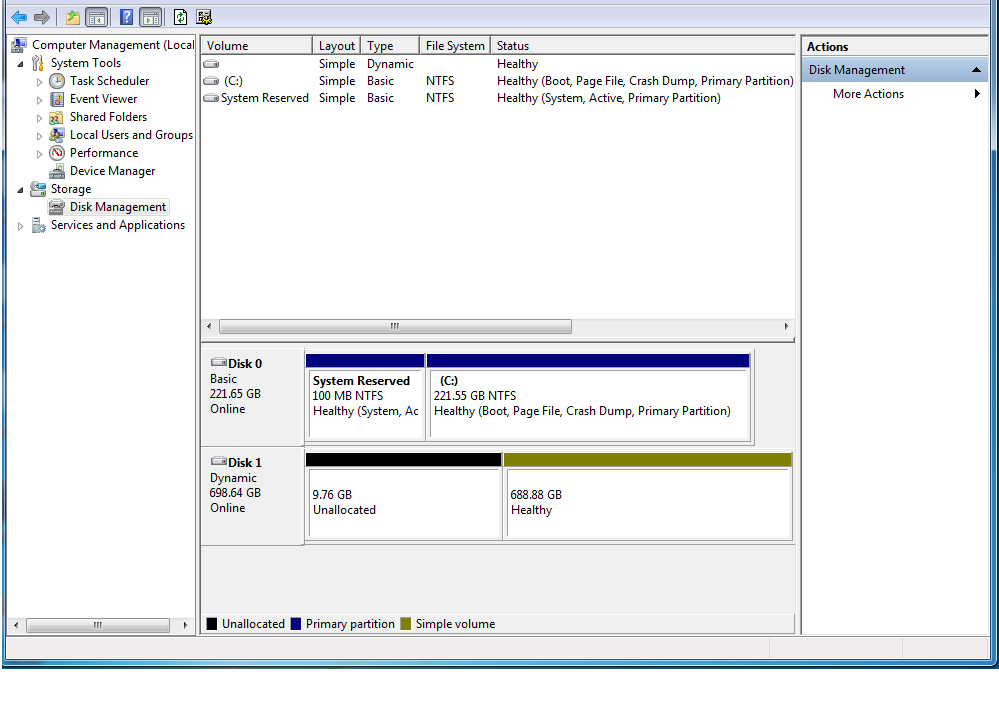 jk
I can't access the 750GB HDD nor can I format or change letter.

Also in the link, there are errors when you scroll down to the storage part that may be related but I am not sure.

Should I undo raid0 format both SSDs then put them in Raid0? Would that even make a difference? I am completely out of ideas on what to do because my 2TB drive is recognized in the BIOS if I install it without one SSD.
Edited by hamluis, 16 May 2014 - 06:42 PM.
Moved from Win 7 to Internal Hardware - Hamluis.