Hello community from Bleepingcomputer, recently i built my first PC but the problem here is that the fan makes a loud noise (i only have 1 chasis fan) and the components are running cold and nice, i want to know if i put 2 more chasis fans the noise will be reduced? or what should i do to reduced that noise. (The noise is heared in every moment, even when im just surfing the web.
Temperature of the components.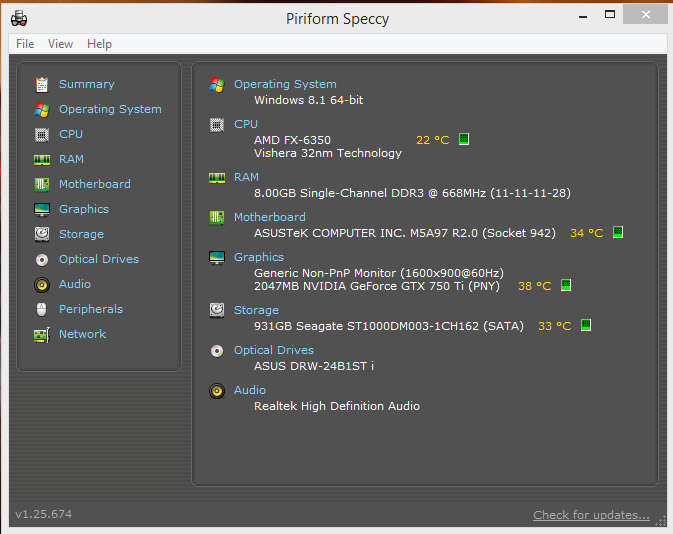 EDIT: Here is a video that i just take, it shows the pc making a lot of noise
Edited by Vilenueve, 26 April 2014 - 12:02 PM.