Windows Start Menu is Returning
Microsoft to bring back the Start Menu in a future Windows 8.1 update
Written By
April 02, 2014 // 19:12 PM GMT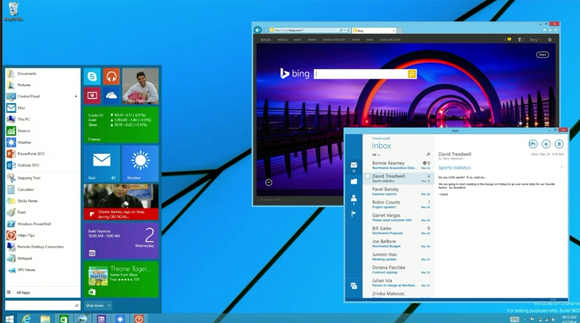 Windows Start Menu returns. Image credit: PCWorld

Microsoft have confirmed today at their Build conference that the Windows start menu will be returning in a future Windows 8.1 update. Terry Myerson, the head of Microsoft's Operating System division demoed the "new" start menu and informed us of a few new features as well, including the ability to run Windows Store apps on the desktop in a windowed mode (as one might do with traditional desktop programs).
An exact date for the update has not been confirmed.

Keep an eye out on the build conference for more info.

Further Reading:

Source: PCWorld
Edited by Casey_boy, 02 April 2014 - 02:18 PM.