Hey people,
Hope this is the right place for this question!
I have an acer aspire 5735 with windows vista. I recently performed a factory reset. Before the reset the performance was fine. I could play 20 tables of online poker with poker tracking software and internet explorer (firefox) running and not experience any lag. But now since the reset, just having 6 tables and explorer and tracking software is making my cpu lag to the point where its almost impossible to play.
I dont use any virus software.I've included a screen shot from task manager.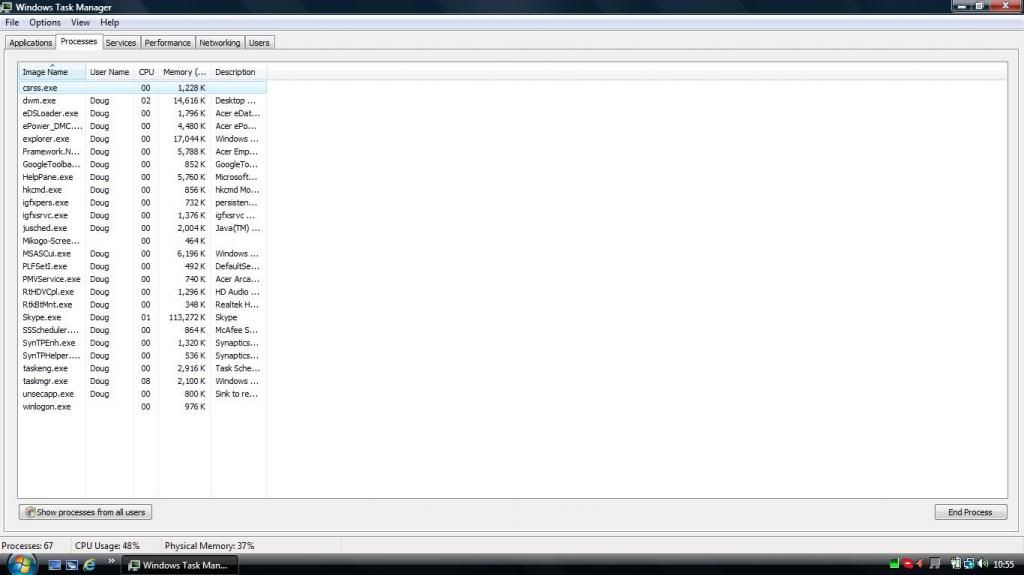 I hope thats all the info you need to help, if you need anything else let me know.
Thanks in advance"