I'm running Windows XP 32-bit.
I am attempting to bridge my wireless network connection with my LAN connection. I have my laptop receiving internet from a wireless router. I then have an ethernet cord connecting my laptop to my Playstation 2. I need to bridge the connection in order to get internet from my laptop to my Playstation 2, but I can't get it to work.
I start out by going to my network connections. I am currently connected to the internet and they look like this:
So, I highlight both LAN and Wireless, right click, and hit bridge connections. I then lose my wireless internet and the bridge is unsuccessful. It looks like this: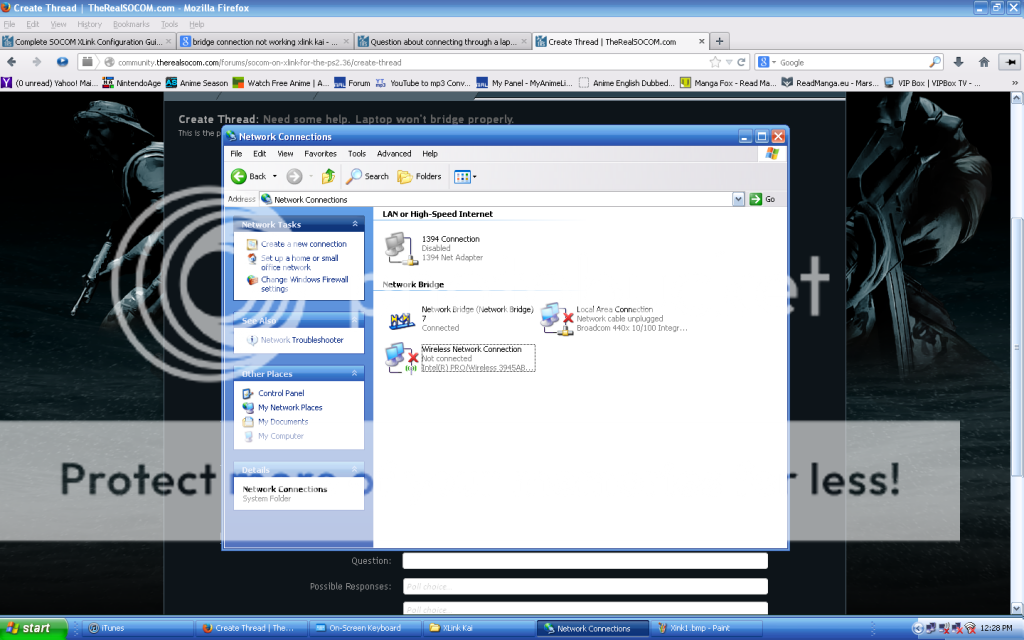 As soon as I delete the bridge, my internet returns instantly. I don't understand what the problem is. I have been looking for info for the passed few hours and I'ms tarting to get aggrevated. Any help would be greatly appreciated.