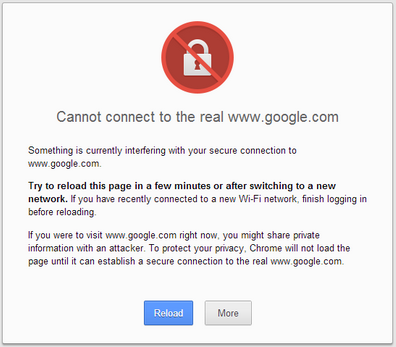 This error message displays whenever I try to go to google now.  
Over the past few weeks my computer has been acting oddly in different ways:
1)the clock will not change even after switching internet servers
2) several webpages like twitter, and craigslist display in text only mode.
3) youtube videos only play if the window is not maximized 
I have heard that the google error and the internet time problem have some correlation, and I really need help. 
I'm not very adept with computers so my attempts to remedy this problem by myself have been fruitless... 
If anyone could offer some assistance that'd be a huge help 
thanks
Edit: Moved topic from Virus, Trojan, Spyware, and Malware Removal Logs to the more appropriate forum, due to the absence of any malware logs included with the topic.~ Animal