I'm not sure if this is the right place to post this but didn't see a more appropriate forum so here goes.
I recently installed MS security essentials and knowing that 2 antivirus programs is not a good thing I tried uninstalling AVG but I keep getting this error message.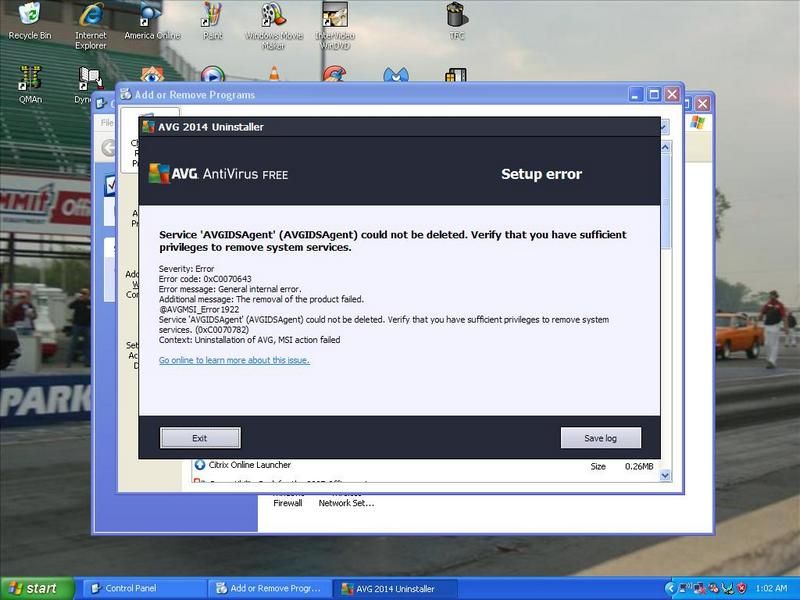 I'm logged in as the administrator so I should have all access but I can;t uninstall it. FWIW I've been trying to do it from the control panel's add/remove files. 
I did save the log it made if that helps but it saved about a dozen or so and I'm not sure which would be helpful.  They appear very long.
Edit: Moved topic from Windows XP to the more appropriate forum.~ Animal