I've been trying all day to stop this process from running on startup. I've disable WMP and I've disabled the process in services. It still returns on startup with 50% cpu usage 500mb ram.
When i right click on the process in task manager it tells me the path is :  C:\Users\Gavin\AppData\Roaming\Microsoft\Windows\Recent\wmpnetwk.exe   
But there is nothing in this folder...Also i copied and pasted that path in windows explorer and it opened this in command line:
It flashed on my screen very briefly and I took a print screen of it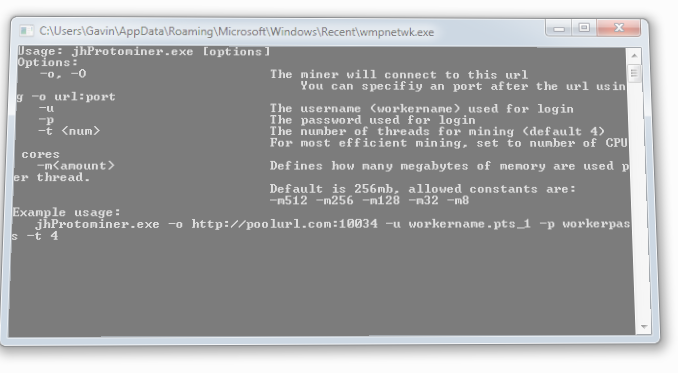 I have no idea what that is, but it doesn't look like its related to windows media....
Edited by hamluis, 14 January 2014 - 05:24 PM.
Moved from Win 7 to Am I Infected - Hamluis.,