Laptop - Dell Inspiron 1525 
Windows Vista
Been getting this message on failed start up repair since yesterday. System restore runs and says its completed successfully but then it just boots up doing the system repair again. I can't even get into the computer via safe mode (to see if there are any files on there that I really need)
Is there anyway to get into the computer to get my files that I might need off or fix this problem? 
Someone told me that I'd need the Windows DVD version of my version of Windows to fix this and a repair install doing? I have no idea what that means and the only DVD I have is a recovery one I made via the laptop a month or so ago, which someone told me if I use could wipe all my data and I really don't want that to happen.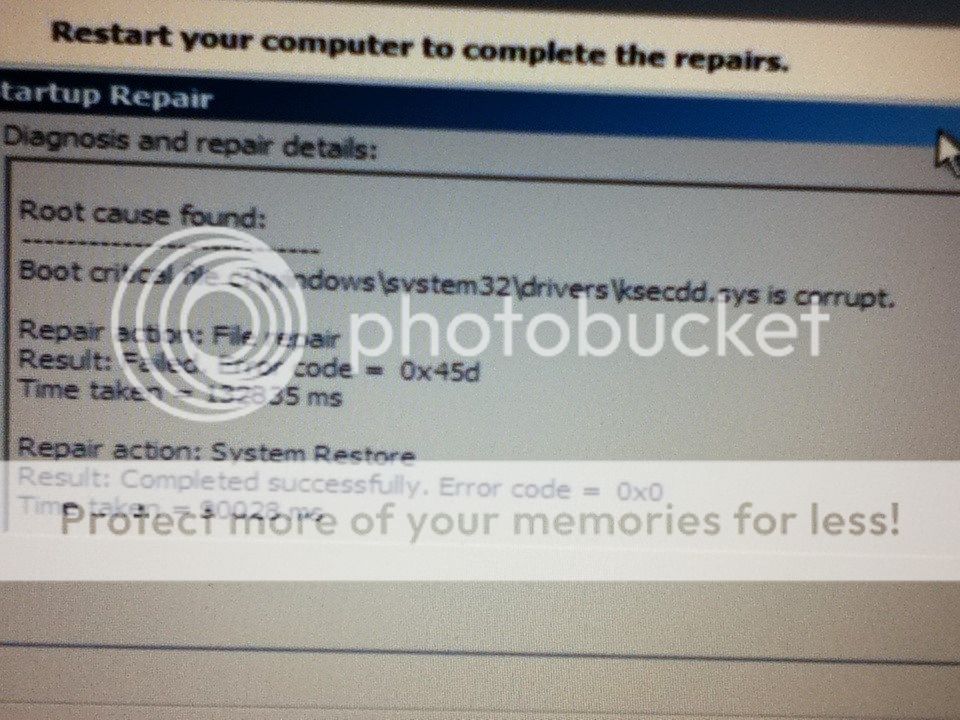 Thank you for reading.