Hi,
I have been having problems with my web browser keep redirect me to a different website that I do not desire. I suspect it has something to do with malware.
When I use firefox web browser, for some websites, it will redirect me to a yahoo page like this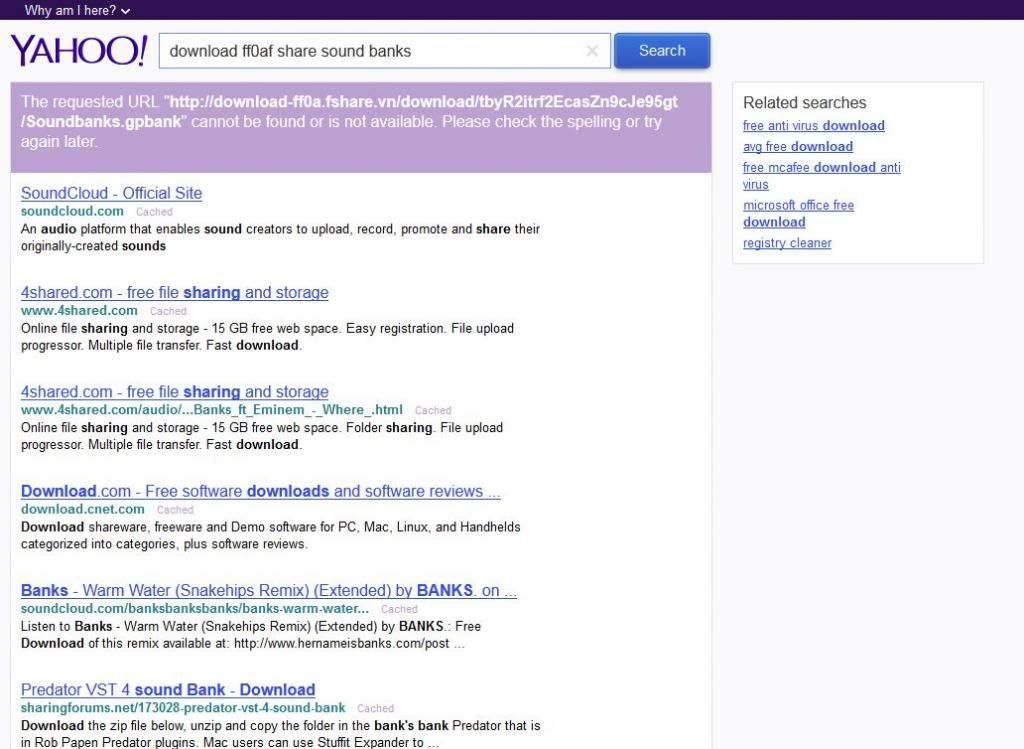 When I use Chrome, it will show the "404 page not found" and then redirect me to a different website. This also happens sometimes when I try to access websites such as youtube, facebook, or google.
Also, I have been experienced adobe flash crashes. So I highly suspect malware.
I have ran Avira anti virus and found no virus. When I ran Malwarebyte anti malware: "PUP.Optional.Conduit.A" consistently showed up no matter how many times I run Malwarebyte although I directed the software to deleted the malware. I attached a couple of logs from Malwarebyte anti malware in this post.
I would really appreciate a help from you guys.