Prices for the digital cryptocoin
Bitcoin
soared today as its
value
reached over $300.00 per coin. This is great for bitcoin miners and early adopters, but for those who are dealing with the CryptoLocker infection, their ransom price just increased significantly if they pay using bitcoins.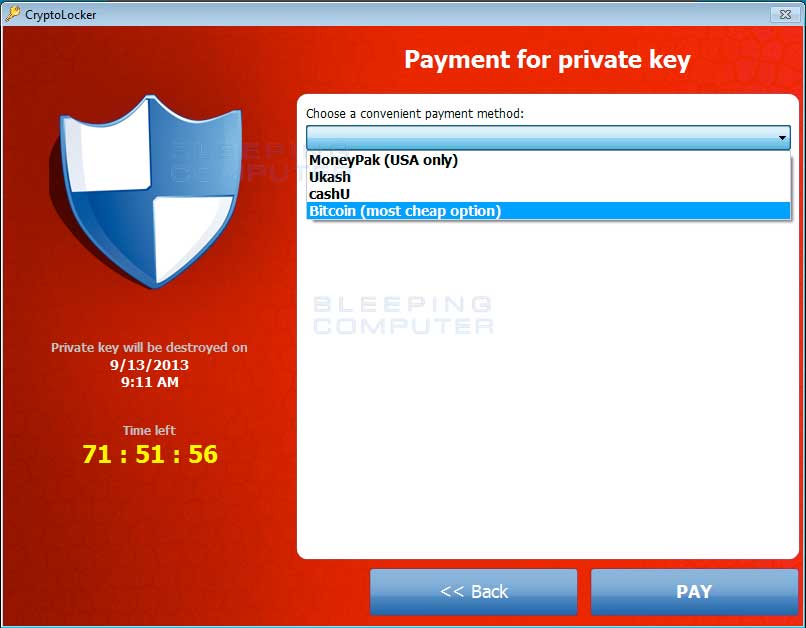 Users who are infected with the file encrypting ransomware called
CryptoLocker
have 72 hours to pay using 2 bitcoins or a $300 USD MoneyPak voucher to decrypt their files. If a user does not pay the ransom within 72 hours they are then forced to pay an increased ransom of 10 bitcoins using the new
CryptoLocker Decryption Service
that was created by the malware developers. With Bitcoin prices currently at $315, this puts the late ransom at a hefty price of over $3,000 USD.