Hi i am running windows 8 with norton as my anti virus. i cant seem to pinpoint when it exactly came but all of a sudden i am receiving notifications of high risk and malicious attacks every couple of minutes when my laptop is on. i have attached images below hopefully detailing what exactly this thing is, but i have no idea what to do!
my laptop is essential for work so could do with not losing anything.  Hope someone can help and that the images have been properly attached.
Thanks,
Matt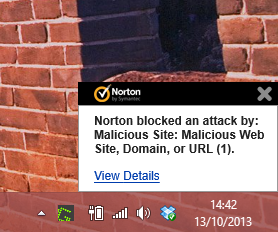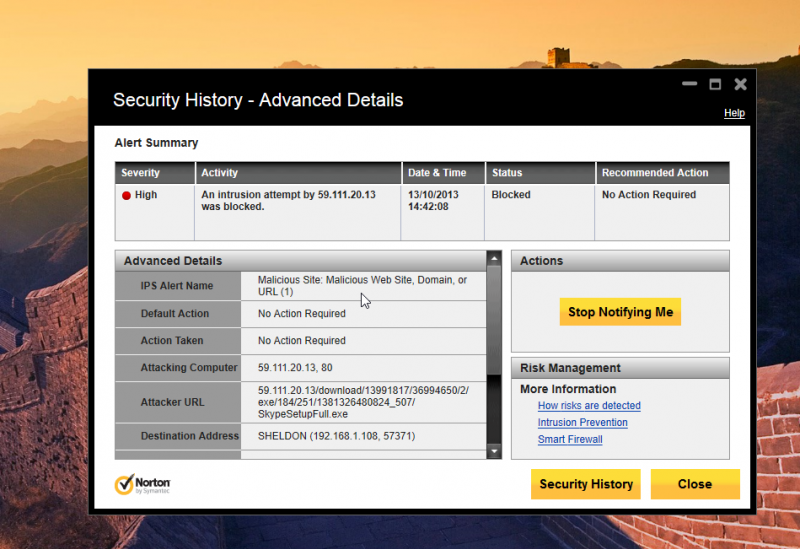 Edited by MattattacK, 15 October 2013 - 07:36 AM.