Something weird happened last night. I was playing a game of checkers using the one that comes with Windows (still on XP), zClientm or whatever. My cursor flickered a few times, like something was trying to load, then this popped up.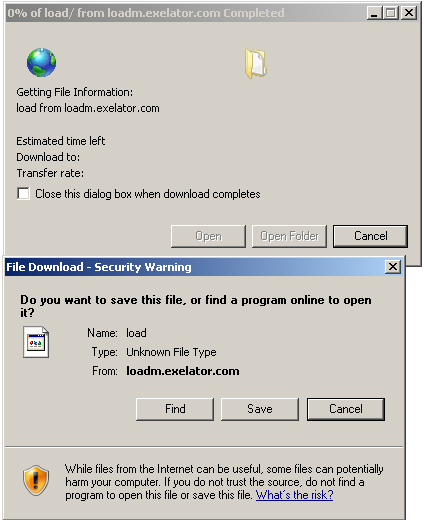 I closed the checkers program to deal with it and ran some anti-virus scans. The only thing that got removed was some sort of cookie, and a folder c:\documents and settings\All Users\Application Data\TEMP.
After I was fairly sure my computer was safe, I decided to test things out by playing checkers again. Sure enough, the same thing happened. I'm a little surprised since I didn't think this game could become infected, and I don't know why none of my other anti-virus programs detected anything. Information on this thing is scarce online as well. Does anyone know what it is and how to prevent or get rid of it? I play checkers a lot when I'm waiting for something, so it's annoying that I can't do it until this problem is resolved. Please help me out. Thanks.