I have a Netgear Wireless N modem and router (DGN 2000) and an AirLive WL 5460AP.
My PC set-up:
Windows 7 Ultimate SP1 64 bit;160 and 500 CB HD's
Intel Core i5-2300 CPU; 2.8 GHz; 4 GB RAM
Two weeks ago, the signal from the AirLive started to show the yellow arrow mark and we did not have internet connectivity from AirLive. We still have connectivity from Netgear. I could not fix it with the usual power off/checking ADSL cables, etc.

I followed the AirLive manual and also got hold of a guide that indicated how one should reset the AirLive to factory settings. I did that.
I then tried manually to set the IP address, but no luck.

This is my usual set-up at home: (The AirLive supplies wireless internet to a part of my house)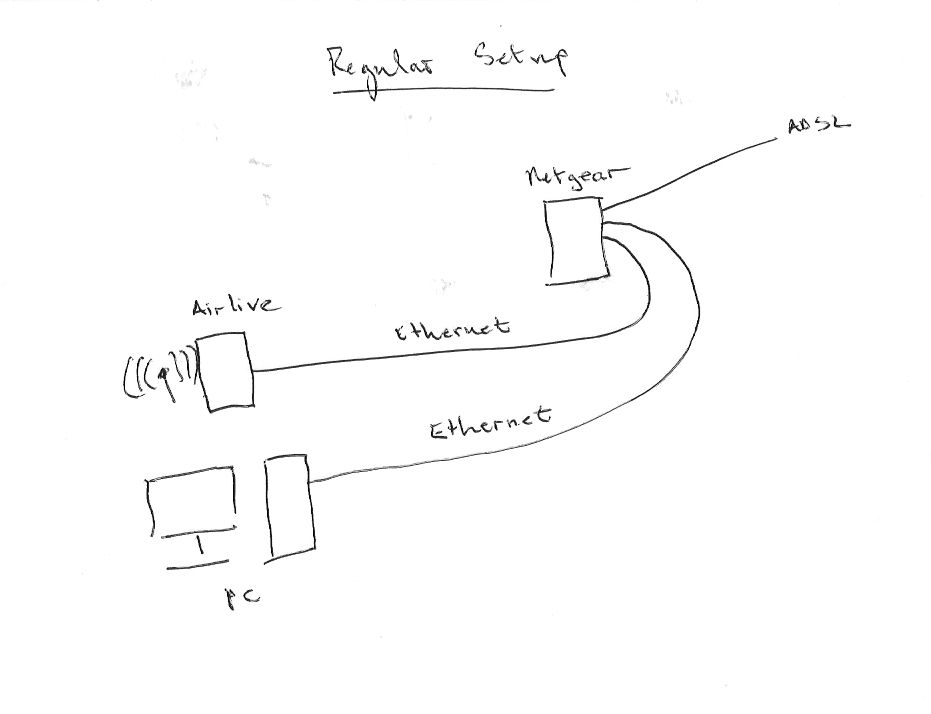 To make it easier for me to see the routers, I moved everything closer together: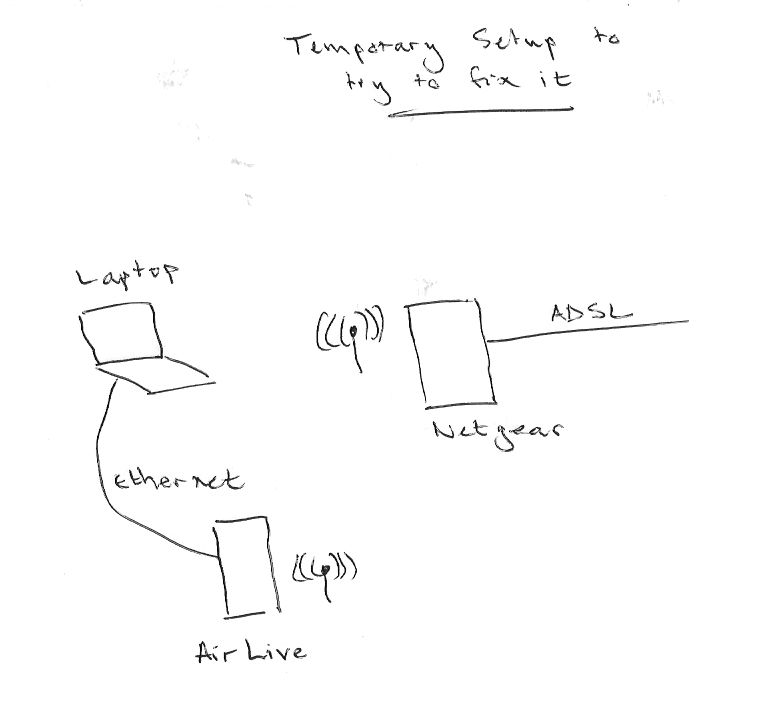 Currently the following lights are working on AirLive:
• Power
• Link/Act
• LAN2

Although the signal is strong, there is no internet connectivity.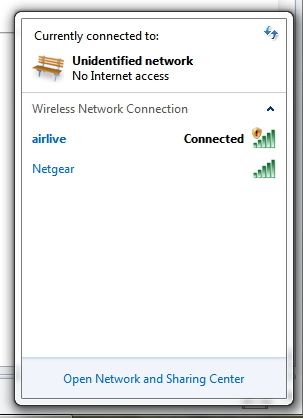 Trying "Troubleshooter" gives me this response.


I trust that someone can help me