Hi,
I have a PST which I used in my laptop. I am not using it anymore but I need to use the PST which I created in my laptop. I have a new desktop and I have used outlook express in my laptop and I am using outlook 2007 in my new desktop.
I tried to use the File> Open> Outlook data file option and I am getting the error like this in the picture.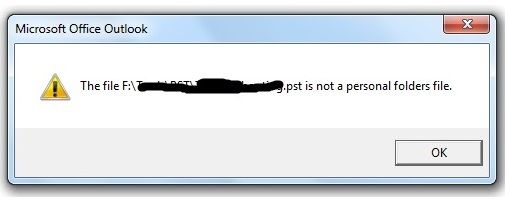 I tried to double click on the file and I am getting error like this.

Steps I have tried
1.Giving full permission in security options
2. Scan PST
3.unblocking the file in file properties.
All the helps are appreciated. Thanks in advance.
Regards