My computer is infected and I can't remove the Trojans in question this time. I'm not even certain where I picked these up!?
Using AdAware as an antivirus program - It will not remove the problem!
I CAN NOT download anything - I get a message that "___________ contains a virus and was deleted" so I am NOT able to download any program to fix or the program to view logs.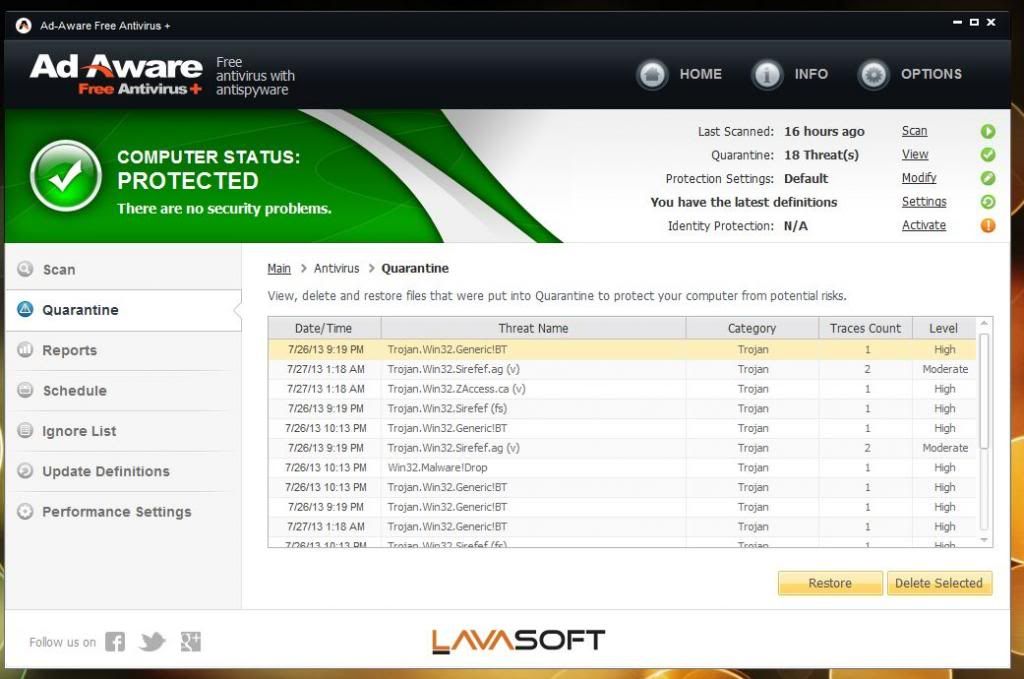 Edited by rageybug, 27 July 2013 - 02:26 PM.