Hello, I've been encountering a problem with my computer for some time now and have been ignoring it due to the fact I never have the time to check it out. The problem happens randomly (Not every-time) whenever my computer is running any sort of video-like program, whether it be a videogame, a YouTube video, Netflix, a video on my computer; Anything that is apparently media-related and uses a fair amount of resource. As previously stated, I've had this problem come and go randomly from time to time now for quite a while, I can't exactly put a specific time on when it will happen again so I can't truly replicate it if I wanted to. A pattern I have noticed is that whenever I put my computer to sleep, the next time I wake it up and run anything that is reasonably intensive on the GPU it'll cause it to BSOD.
The problem is that whenever I'm running a video-intensive program the computer will randomly have this flicker to it and will automatically take me to a BSOD. I'm more than likely sure that is has something to do with hardware more than anything.
Computer Specifications:
OS: MS Windows 7 Home Premium 64-bit SP1
CPU: AMD FX-8120
GPU: AMD Radeon HD 6870 1GB
Memory: 8GB DDR3
HDD: 1TB Seagate ATA Hard Drive
MB: Gigabyte M68MT-S2
PSU: 700 Watt
I was able to take a picture using my phone of the BSOD when it last happened yesterday.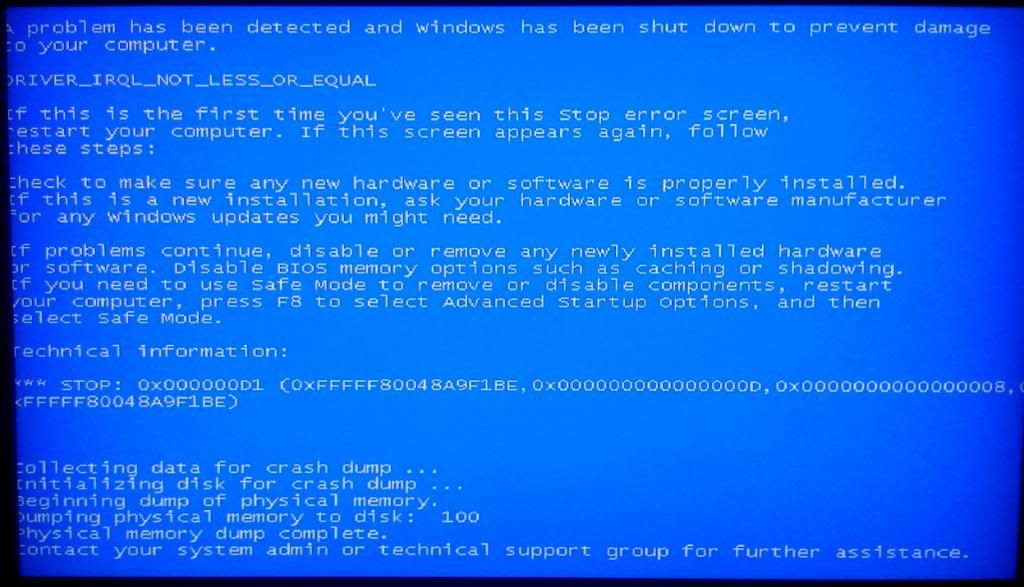 Aside from that I was also able to save the error report given afterward when I restarted my computer. Here it is:
Problem signature:
  Problem Event Name:
BlueScreen
  OS Version:
6.1.7601.2.1.0.768.3
Additional information about the problem:
Files that help describe the problem:
  C:\Windows\Minidump\071613-14866-01.dmp
  C:\Users\Abdiel\AppData\Local\Temp\WER-41543-0.sysdata.xml
Read our privacy statement online:
If the online privacy statement is not available, please read our privacy statement offline:
  C:\Windows\system32\en-US\erofflps.txt
I've attached and included the actual "Minidump" file that is specifically being stated above just in case it is also needed and is helpful in any way.
Thanks in advance to any responses to this problem.