The United State Department of Justice announced today
announced
today the indictment against the digital currency company Liberty Reserve for $6 billion dollars of money laundering and other criminal transactions. Seven of its principals and employees have been charged for money laundering and for operating an unlicensed money transmitting business. As part of this operation, the Department of Justice has frozen 25 million dollars in what they state are criminal proceeds and taken over their domain.
When you visit
LibertyReserve.com
, you will now be shown an image stating that the domain was seized by the United States government.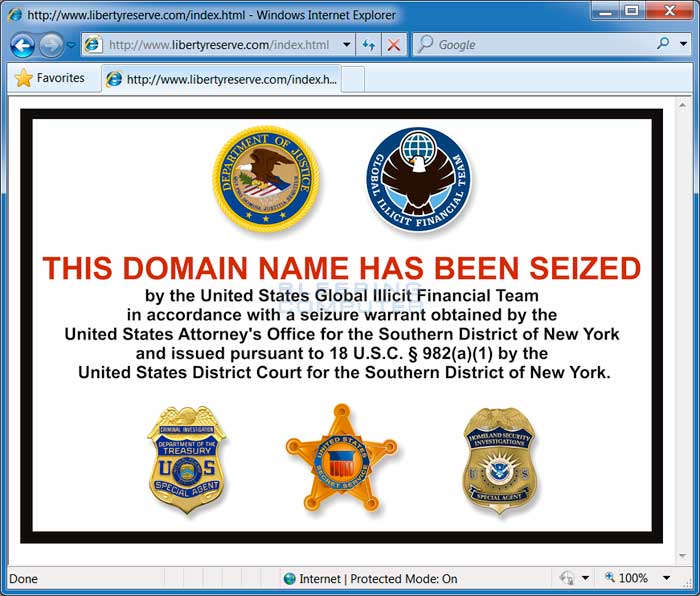 Liberty Reserve is a digital currency provider that provides almost entirely anonymous monetary transactions online. The briefing states that this service is commonly used by underground and black market services such as credit card fraud, identity theft, investment fraud, computer hacking, child pornography and narcotics trafficking.